Food for Neighbors Drive set for June at Green Bay area Festival Foods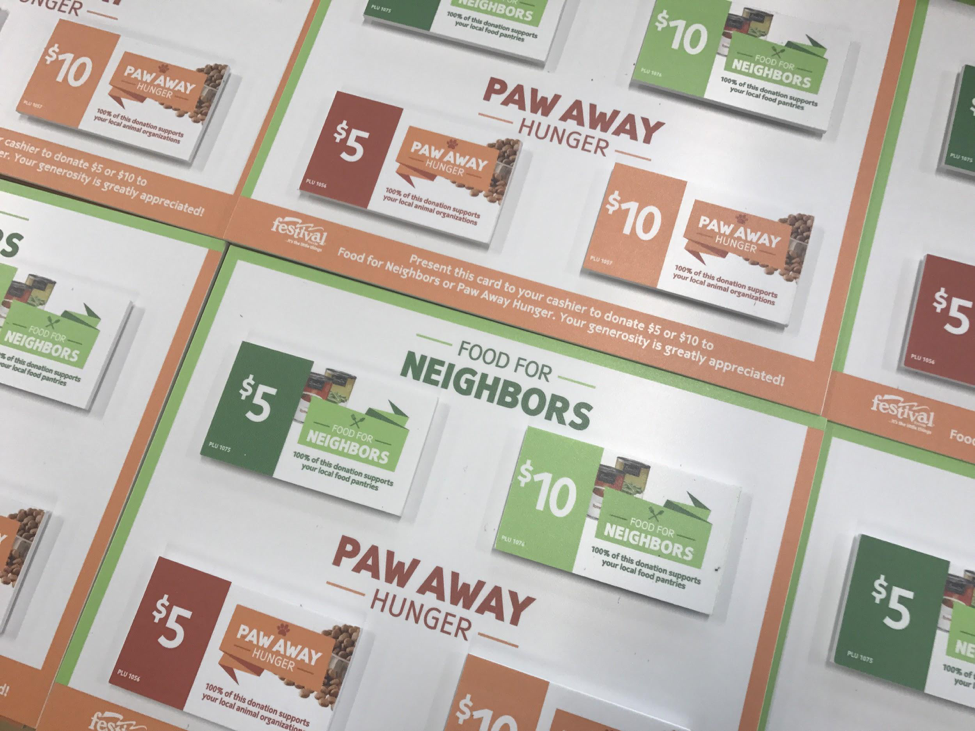 On Friday, June 14, at our store on Steffens Court on Green Bay's east side, we'll be hosting a Food for Neighbors Food Drive from 5:30 a.m.-10 p.m. It will benefit the Brown County Food & Hunger Network.
And we've got some friends coming! Our associates, as well as some folks from the NBC26 television station, Y100 radio station and the Brown County Food & Network Associates will be there.
They'll be accepting monetary donations through the Food for Neighbors program as well as food donations, including:
Peanut Butter
Canned Tuna/Chicken
Whole Wheat Pasta
Unsweetened Canned Fruit
Canned Pastas