Festival Foods partners with mobile rebate app Ibotta
It's here! It's finally here! Ibotta, the free mobile app that offers refunds on purchases, can now be used at your local Festival Foods.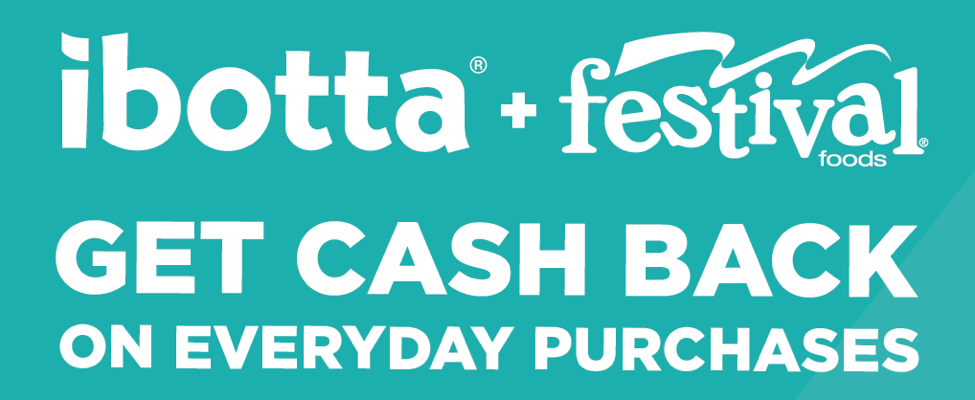 We're just as excited as you are! We're so excited that we are offering $10 if you use the referral code 'FESTIVAL' when you sign up.
We're just like you guys — we don't like things that are complicated or complex. That's why we love Ibotta, and we're so happy to partner with the company! It's as easy as downloading the app, which is available on iOS and Android.
You'll need the app to submit a receipt. Before you go shopping, unlock cash rewards on products by completing simple tasks. And then buy the products you've unlocked at one of our stores!