Festival Foods' Flat Chicken is tall on flavor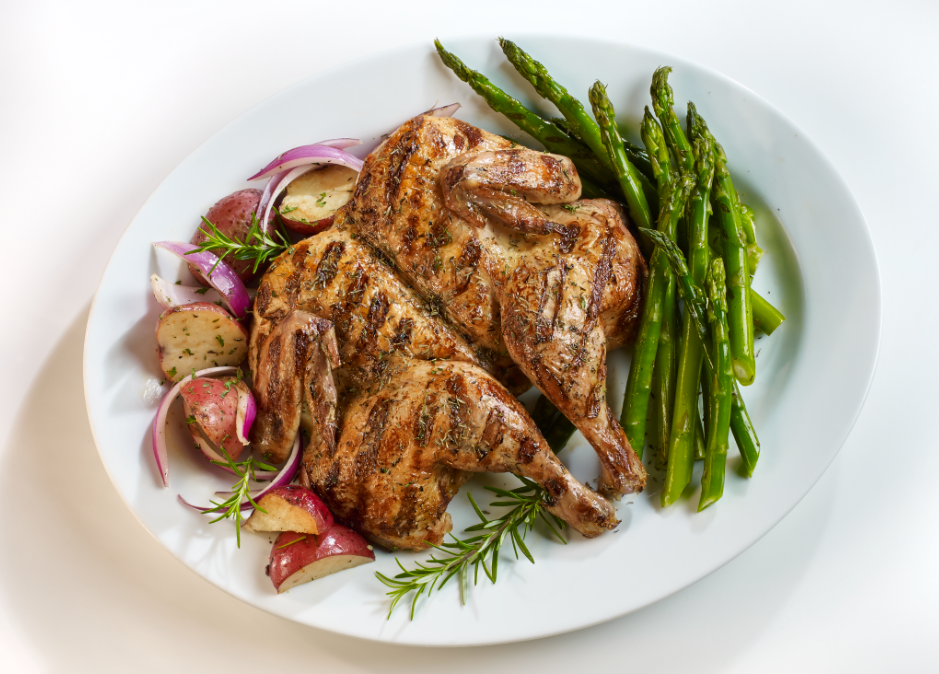 Haven't heard about Festival Foods' Flat Chicken in the Meat & Seafood Department? We're here to help with that!
Flat Chicken is a whole chicken with all the bones removed except the legs and wings so it cooks up more evenly on your grill. It's a whole new way to experience chicken and offers a more consistent, juicy result. And since summer is almost here, we wanted to let you know how to grill it. So here you go:
– Turn gas grill on high for 5 minutes
– Turn all burners to low.
– Place on grill, skin side up, for 35 minutes.
– Turn, skin side down, and grill for 5 more minutes until the internal temperature of the chicken reaches 165 degrees.
– Enjoy!