Festival Foods features Blue Foot White Shrimp, the freshest, tastiest shrimp on the market
Festival Foods features Blue Foot White Shrimp, the freshest, never frozen-est, tastiest shrimp on the market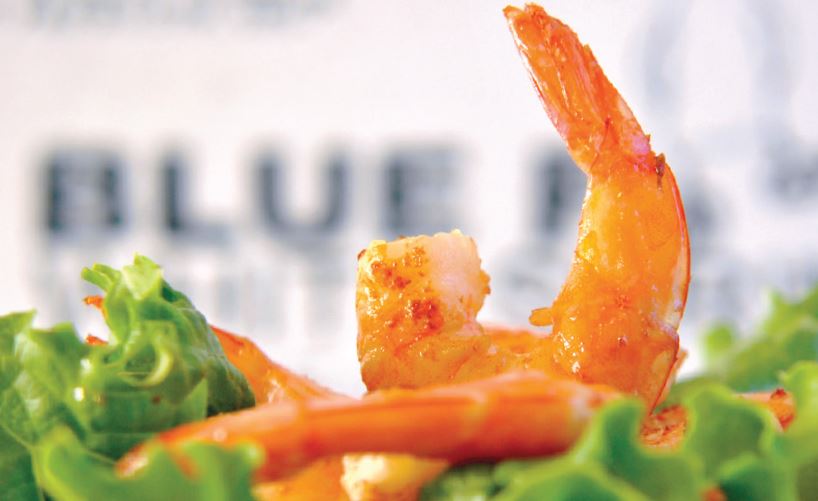 At Festival Foods, we're really into offering the freshest, highest quality items to our guests. That's especially true in our Meat & Seafood Department, which works with incredible growers and producers across the globe!
If you haven't tried them already, Blue Foot White Shrimp are definitely worth a test drive this holiday season! This shrimp is FRESH, never frozen! You're not going to find that kind of offering in many places in Wisconsin! This incredible product is free of hormones, antibiotics and other contaminants as it's harvested around the clock and shipped within 24 hours. And no preservatives that would mask freshness!
Quite simply, Blue Foot White Shrimp is the freshest, tastiest shrimp available in the market. And we've been so happy to be long-time partners with the farm that raises them — Industrial Pesquera Santa Priscila (IPSP) off the coast of Ecuador in an eco-friendly environment. The shrimp are raised on the farm called Chanduy, which is adjacent to the sea and is recognized for producing the most delicious, world-class shrimp without interruption for more than 30 years.
The company has a commitment to culinary excellence with commitment to natural conservation, which is something we take pretty seriously here at Festival Foods. In our Meat & Seafood Department, you'll find only sustainable options!
At 3,500 acres, the farm can raise shrimp in a low-density environment while avoiding overcrowding and promoting good health. This closely monitored habitat is free of antibiotics, additives or growth enhancers.
Chanduy farm receives an infusion of fresh ocean water with every new tide — creating a natural habitat and resulting in a unique succulent and sweet flavor, exclusive to Blue Foot White Shrimp.
Like Festival Foods, the company is into giving back. Since 2012, it has committed to contribute to the conservation of Ecuador's fragile Galápagos Islands by donating to the Charles Darwin Foundation for every pound purchased of Blue Foot White Shrimp.