Fat Tuesday and Paczki Day!
Is it PUNCH-key or POONCH-key? However you pronounce the name of those wonderful Polish jelly-filled doughnuts that people eat just before Lent, Festival Foods has them! And not only do we have them, we have plenty of information about them!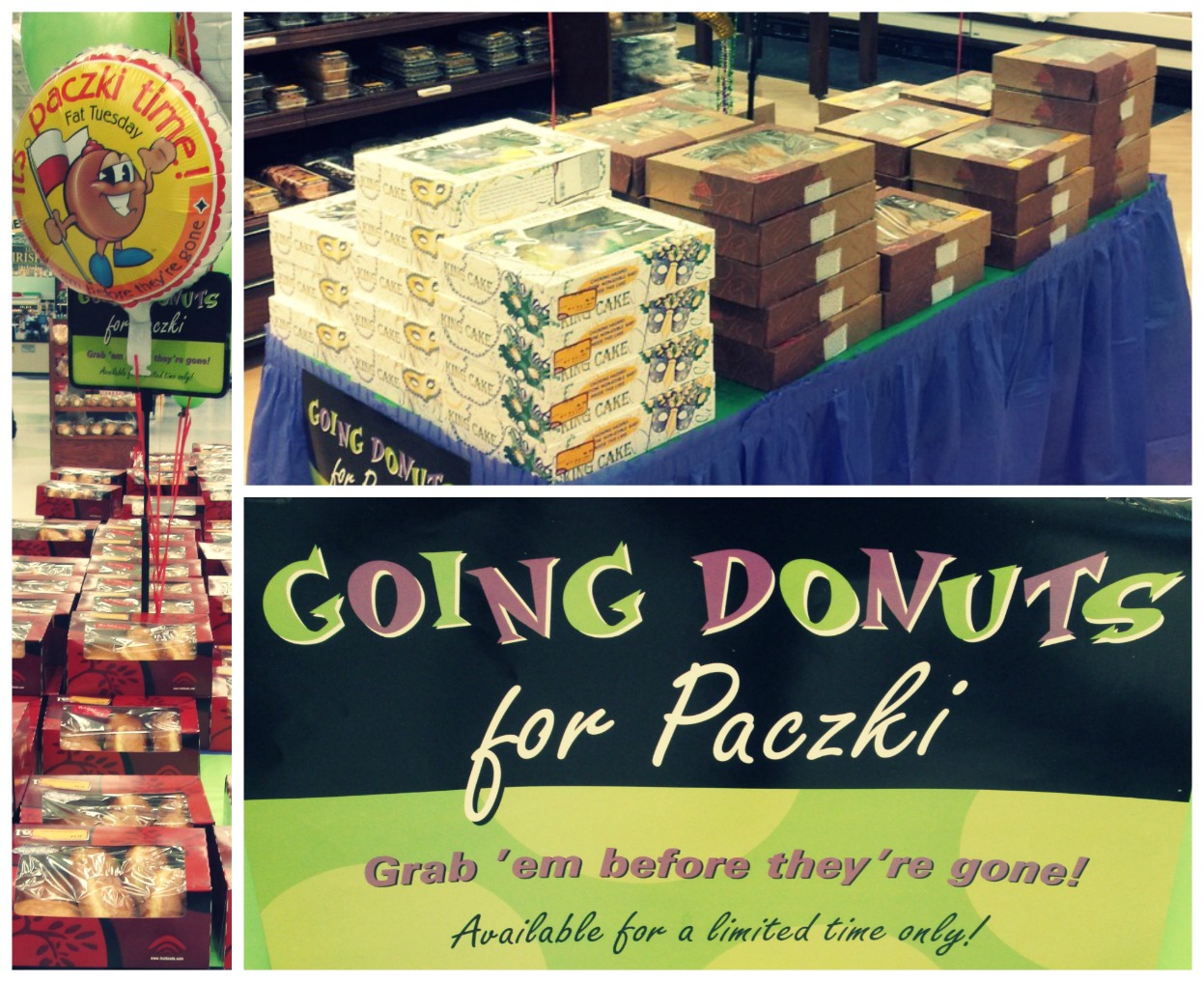 What's a Paczki? Paczki are flattened, sphere-shaped deep-fried pieces of dough filled with lemon, plum, cherry and other flavored jam. Paczki are topped with a sprinkling of powdered sugar and you can get them with icing or without. Traditionally, paczki were not filled, but the recipe has changed over the years to give us the variety we have today. What's the story behind Paczki? Paczki Day — which we celebrate on Fat Tuesday — precedes the beginning of Lent, marked on Ash Wednesday by Christians, and paczki traditionally was the way to use up all of the fat, sugar and fruit in the house. Those were forbidden during the strict Lenten season in many Polish households. Can I make them at home? Yes, you can make these at home, but paczki are notoriously difficult to make. That's where we come in! Even the most traditional Polish grandmothers have been spotted buying paczki at their local Festival Foods store. Our bakers will be frying all night and day to give you the freshest possible treat.

We will have individual paczki for 85 cents. But is one ever enough? No. That's why we're also offering a 6 pack for $4.99 and a dozen is $9.98. Want to be a hero at the office? Call ahead and place your order — we will have them ready and waiting for you.