Eckrich Smoked Sausage & Tortillas is the solution for a quick and delicious weeknight meal
Eckrich Smoked Sausage & Tortillas is the solution for a quick and delicious weeknight meal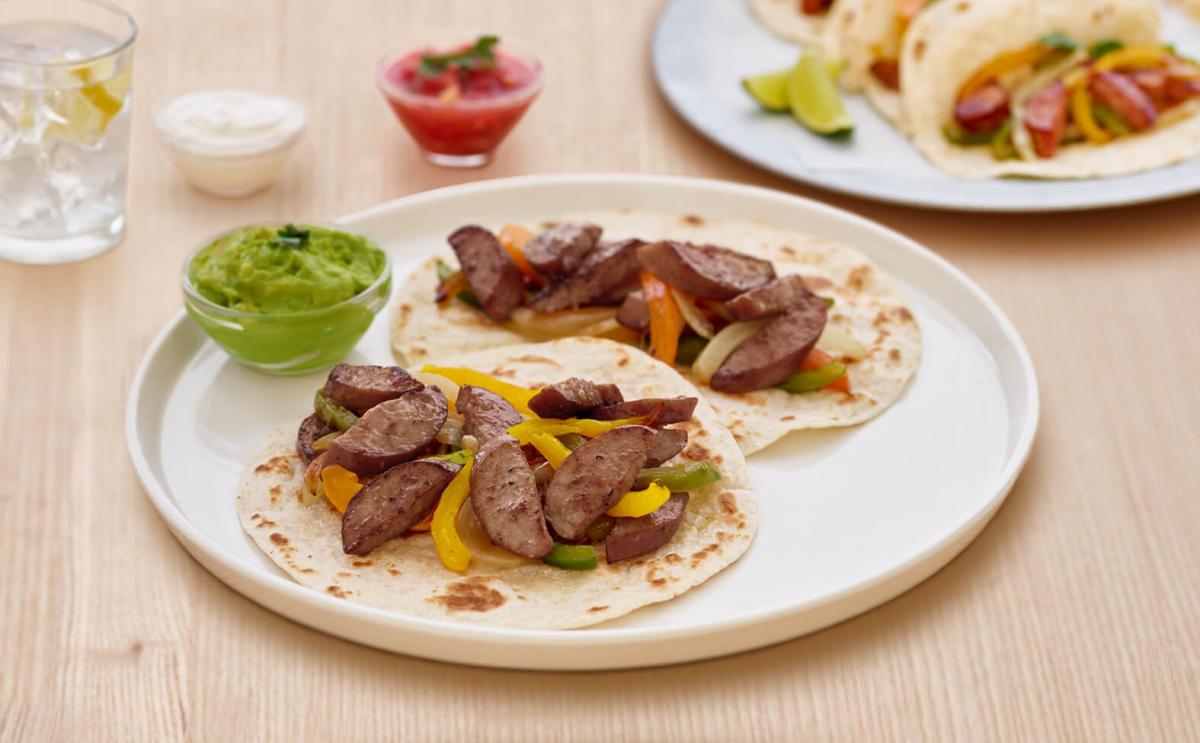 Looking for a deal on an easy weeknight dinner? Look no further than Eckrich Smoked Sausage! This recipe for Eckrich Smoked Sausage & Tortillas makes 10 servings and it's ready in just 20 minutes. And bonus! We've got a sweet deal on Eckrich Smoked Sausage online here.
INGREDIENTS
• 1 package Eckrich® Smoked Sausage, cut into bite-sized pieces
• 2 teaspoons vegetable oil
• 1 large onion, thinly sliced
• 1 large bell pepper, seeded, thinly sliced
• 2 teaspoons lime juice
• 1 teaspoon chili powder
• 10 small flour tortillas, white or wheat
PREPARATION
Fajitas made with Eckrich smoked sausage, bell peppers, and onions.
1. Heat oil in a large skillet over medium heat, cook and stir sausage until browned, about 8 minutes. Remove to a plate.
2. Add onions and peppers to the skillet; increase heat to medium-high and cook, stirring frequently, until golden brown and crisp-tender, about 10 minutes.
3. Stir in lime juice and chili powder and return sausage to the skillet. Cook for an additional 2 minutes.
4. Divide sausage mixture into tortillas. Roll each tortilla around the sausage and vegetables; serve immediately.
5. Top with guacamole, sour cream, salsa and pickled jalapeño slices, if desired.