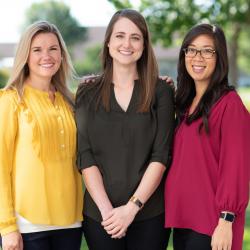 Spice Up Your Summer With This Melon Salsa
It's Melon Fest this week, and we're so excited to share a unique way to use these sweet, juicy treats in today's Eat Well Wednesday blog! Most often we eat watermelon, cantaloupe and honeydew melons by themselves or mixed together in a fruit salad. However, these melons are incredibly versatile and come together perfectly to make an awesome summertime salsa that is delicious with tortilla chips or as an accompaniment to grilled seafood, chicken, or pork! With a variety of both melons and seafood on sale this week, there's no better time than now to stray away from your typical taco recipe and try these Fish Tacos with Summer Melon Salsa!
Fish Tacos with Summer Melon Salsa
Melon Salsa:
1 cup diced seedless watermelon
1 cup diced cantaloupe
1 cup diced honeydew melon
1 jalapeno pepper, seeded and minced (optional)
¼ cup finely minced red onion
¼ cup chopped fresh cilantro
¼ cup lime juice
Fish Tacos:
12 (6 inch) Mission® white or yellow corn tortillas
1 lb. fish fillets, about ½ inch thick (tilapia or cod)
2 Tbsp. canola oil
½ tsp. each of chili powder and ground cumin
¼ – ½ tsp. garlic salt, depending on taste
Directions:
In a medium bowl combine all of the salsa ingredients and mix gently. Refrigerate until ready to serve on your fish tacos or with tortilla chips.
Thaw fish, if frozen. Preheat oven to 450°F. Stack corn tortillas and wrap in foil. Bake about 10 minutes or until heated through.
Meanwhile, rinse fish; pat dry. Grease a shallow baking pan. Place fish in a single layer in the pan. Combine olive oil, chili powder, cumin, and garlic salt; brush seasoned oil on fish. Bake for 4 to 6 minutes or until fish reaches 145°F internally and begins to flake when tested with a fork. Divide fish in 12 portions. Place fish portions in warmed tortillas and top with Summer Melon Salsa. Garnish with shredded lettuce, avocado slices, and/or lemon wedges. Makes 6 servings.