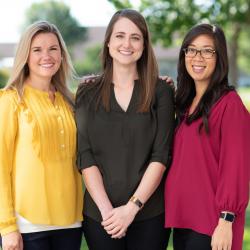 Peachy Black Bean Salsa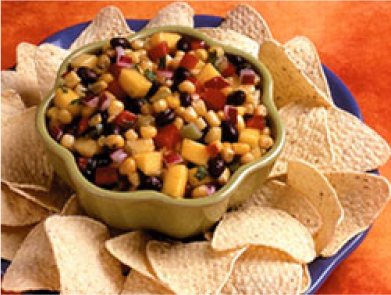 Summer is in full swing now, so impress the guests at your next shindig by throwing together a homemade salsa that showcases fresh, seasonal produce! Salsas, whether made from vegetables or fruits, are not just for chips! They are tasty toppings for everything from traditional Mexican tacos, fajitas, and burritos to grilled chicken or fish. Today's recipe for Peachy Black Bean Salsa marries the flavors of juicy, sweet ripe peaches, with savory, protein-rich black beans and a splash of bright lime juice. If you're feeling adventurous and want to crank the flavor dial up a few notches, grill the peaches before adding them into the mix! Although it's an additional step, grilling caramelizes the natural sugars in the peaches, giving your salsa a new, unexpected depth of flavor that is well worth the extra effort. If you're looking for a spectacular salsa that is bursting with flavor for your next get-together, this recipe is for you!
Peachy Black Bean Salsa
Recipe and Photo Adapted From Mr. Food Test Kitchen
Ingredients:
1 (15 oz.) can Kuner's® Black Beans, rinsed and drained
1 ½ cups Freshlike® frozen cut corn, thawed
2 ripe peaches, pitted and diced
¼ cup chopped onion
¼ cup coarsely chopped fresh cilantro
2 Tbsp. fresh lime juice
2 cloves garlic, minced
½ tsp. salt
¼ tsp. ground cumin
Directions:
If grilling peaches, slice in half and discard the pits. Grill peach halves (cut side down) on a well-oiled, hot grill for 8-10 minutes, until peaches are juicy and have developed charred grill lines. Cool peaches and dice.
In a medium bowl, combine all ingredients and refrigerate at least one hour before serving.
Serve salsa with tortilla chips or as a topping for grilled chicken or fish.
Have a question about nutrition? Our Mealtime Mentors would love to help! Reach out at AskFestivalDietitians.com or find them on Facebook, Instagram and Twitter.

Disclaimer: The information provided here is intended for general information only. It is not intended as medical advice. Health information changes frequently as research constantly evolves. You should not rely on any information gathered here as a substitute for consultation with medical professionals. Information may not be reproduced without permission from Festival Foods. We strongly encourage guests to review the ingredient lists of suggested products before purchasing to ensure they meet individual dietary needs. All products not available at all Festival locations.