Crustacean fascination: Canadian Snow Crab, King Crab and Lobster
Snow Crab in the Festival Foods Meat & Seafood Department? The same as those you'll find in the finest restaurants.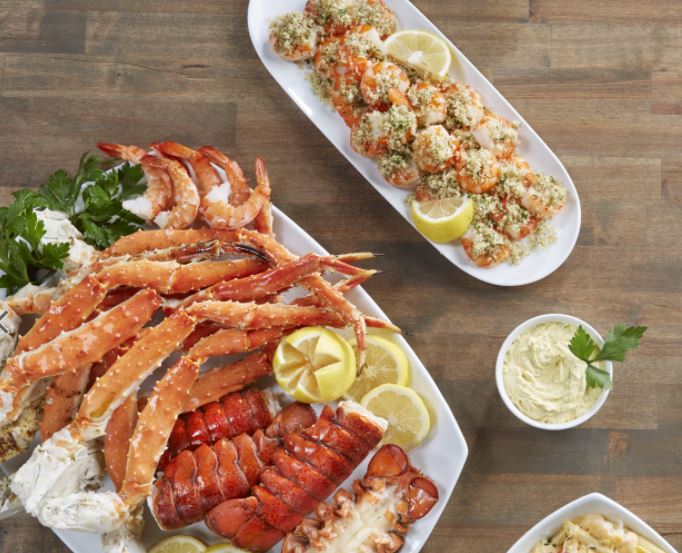 The holidays are a great time to say "Hello!" to jumbo Canadian Snow Crab. Those clusters in our Meat & Seafood Department are the same that you'll find in some of the finest restaurants.
And believe us, these are some large pieces of seafood! The overall snow crab catch in the Atlantic Ocean off Canada yields 12-ounce clusters. Deep in the ocean waters, they grow slowly, which makes for dense muscle development. That, eventually, means more, tastier meat.
When it comes to crab clusters, size matters. When you get big crab, you're getting more meat and that means less work getting it out of the shell. Here's how make a delicious dish of crab:
In the oven
To bake crab legs, preheat an oven to 350 degrees. Place crab legs in a shallow baking pan in single layers. Then add hot water in the pan to about 1/8 of an inch deep. Cover the pan with aluminum foil and bake for 8-10 minutes. As you will see, cooking crab legs is not difficult and it only takes a few minutes to prepare them. If you have been missing out on having king crab legs because you thought they were complicated to prepare, you may now want to reconsider!
On the grill
To grill crab legs, you need to brush olive oil on all sides of the legs to prevent them from sticking. Then place the crab legs on a hot grill of 300 degrees for about 5 minutes. Next, turn them over and cook for another 5 minutes until they are heated all the way through. Remove from the grill and serve with butter or sauce.
And here's how easy it is to do lobster at home!