3 ways to make the perfect margarita
3 ways to make the perfect margarita for your summertime party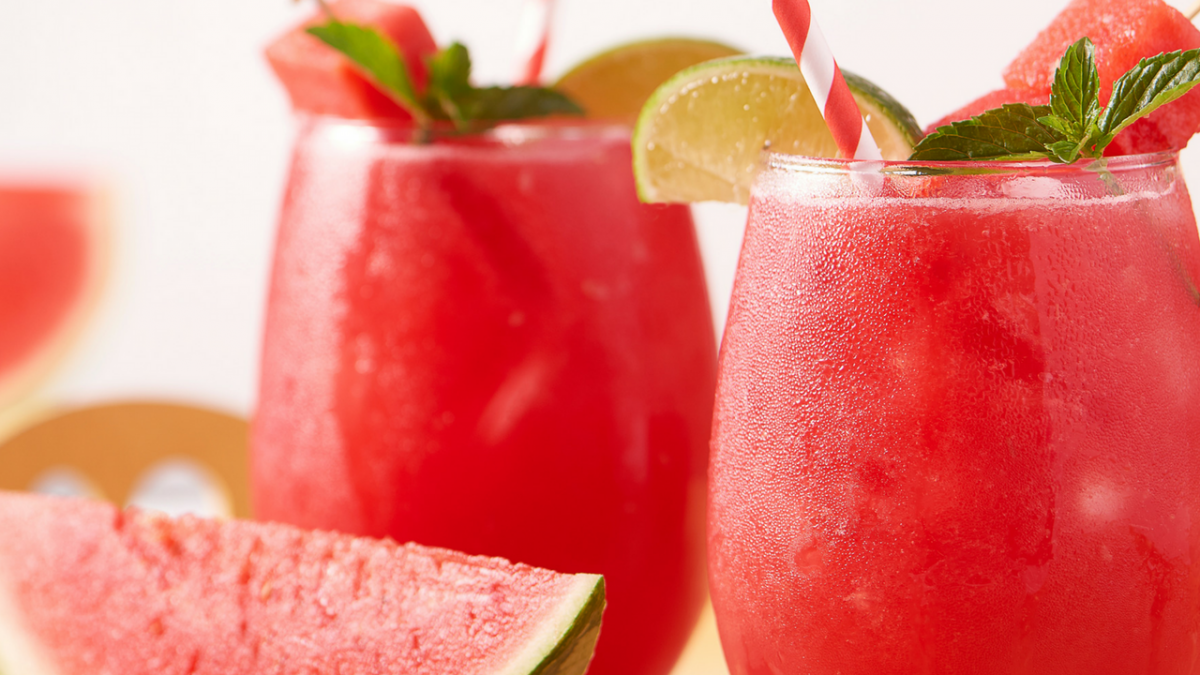 We've come up with a few unique ways to do margaritas. Variety is the spice of life, right? A few of our favorites to have with some sweet and salty recipes, including guac and chips and fish tacos and avocado, black bean and sweet corn salad.
Watermelon Margaritas (from Cooking Light) Because of the sweetness of the watermelon this margarita doesn't need much sugar. A little bit of fresh lime juice brightens the drink and adds a welcome tang.
For a special touch, rim your glasses with sugar and garnish with lime wedges and watermelon balls. Recipe for six servings Ingredients 1 lime wedge 3 1/2 cups cubed seeded watermelon 1/2 cup tequila 2 tablespoons sugar 3 tablespoons fresh lime juice 1 tablespoon Triple Sec (orange-flavored liqueur) Lime wedges or watermelon balls (optional) Place 2 teaspoons sugar in a saucer.
Rub the rims of 6 glasses with 1 lime wedge; spin rim of each glass in sugar to coat. Set prepared glasses aside. Combine watermelon and next 4 ingredients (through Triple Sec) in a blender; process until smooth. Fill each prepared glass with 1/2 cup crushed ice. Add 1/2 cup margarita to each glass. Garnish with lime wedges or melon balls, if desired.
Fresh Pineapple Margaritas Buy a ripe, fragrant pineapple for these margaritas. If you cut it open and discover that it's not super-sweet, microwave your pineapple chunks on a plate for 12 seconds (no more!) to bring out the juicy, sweet flavors. Let cool before adding to blender.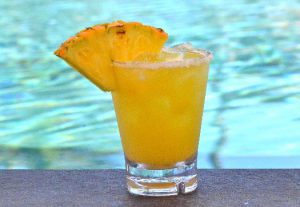 Paloma Margarita The light caramel flavors of reposado tequila are great in these margaritas, but you can substitute blanco tequila if you have it. To make simple syrup, combine equal volumes of sugar and water in a small saucepan and heat until the sugar is dissolved.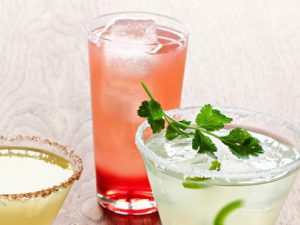 Recipe for three margaritas: 1 1/2 cups fresh pineapple chunks (about 1/2 pound, from 1 small pineapple) 1 1/2 ounces (3 tablespoons) fresh juice from about 2 lemon 2 1/4 ounces (4 1/2 tablespoons) fresh juice from 3 to 4 lime 1 1/2 ounces (3 tablespoons) simple syrup (see note above 1/8 teaspoon kosher sal 4 1/2 ounces (9 tablespoons) reposado tequil 6 ounces (3/4 cup) Cointreau or triple sec 3 ice cubes Add pineapple, lemon juice, lime juice, simple syrup, salt, tequila, and triple sec to a blender with 3 ice cubes. Blend until completely smooth and frothy. Pour into a pitcher if desired and refrigerate up to 3 hours. Serve over ice.
Recipe for four servings Fill 4 tall glasses three-quarters of the way with ice. Pour 1/2 teaspoon grenadine into each glass. Combine 1 cup tequila, 1 cup grapefruit juice, 1/4 cup fresh lime juice, 2 teaspoons superfine sugar and a pinch of salt in a cocktail shaker. Shake well, and then pour into the glasses. Top each drink with 1/4 cup grapefruit soda.
Paloma (Recipe by The Bon Appétit Test Kitchen)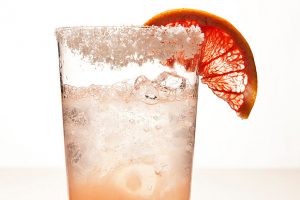 Ingredients kosher salt 1/4 cup fresh grapefruit juice 1 tablespoon fresh lime juice 1 teaspoon sugar 1/4 cup tequila 1/4 cup club soda Preparation Pour some kosher salt on a plate. Rub half of rim of a highball glass with a grapefruit wedge; dip rim of glass in salt. Combine 1/4 cup fresh grapefruit juice, 1 tablespoon fresh lime juice, and 1 teaspoon sugar in glass; stir until sugar is dissolved. Stir in 1/4 cup tequila, add ice, and top off with 1/4 cup club soda. Garnish with grapefruit wedge.