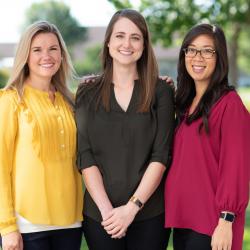 Chobani celebrates 10th anniversary with new look
Ten years ago, Chobani pioneered a category with a simple idea: better food for more people. While Chobani was founded as a Greek Yogurt company, it has evolved over the years to become a total yogurt company with varieties that include Flip® Greek Yogurt snacks, Chobani® Smooth Non-Greek Yogurt and Greek Yogurt drinks (which we Mealtime Mentors love!). Chobani is now celebrating its 10th anniversary and expanding its focus to become a food-focused wellness company that uses food as a force of good for all, in all communities. You also may have noticed a new look for its products.

©2018 Chobani, LLC
While Chobani has a new look, it'll never change what's inside. It's their way of spreading a little extra joy in the yogurt aisle. Chobani wants you to enjoy all the favorites you know and love, and with its 10 year anniversary promotion you can enjoy a FREE* Chobani yogurt from February 12 to March 4, 2018. All you have to do is click here.
*No Purchase Necessary to Receive Free Participating Product. Quantities limited, while supplies last. Void in NJ & LA, For Addtl Terms and Restrictions Visit Chobani.com/freeyogurt
Looking for some new ways to enjoy Chobani® yogurt? We think you'll like these recipe ideas.
Disclosure: This post was sponsored by Chobani.
Have a question about nutrition? Our Mealtime Mentors would love to help! Reach out at AskFestivalDietitians.com or find them on Facebook, Instagram, Pinterest and Twitter.
Disclaimer: The information provided here is intended for general information only. It is not intended as medical advice. Health information changes frequently as research constantly evolves. You should not rely on any information gathered here as a substitute for consultation with medical professionals. Information may not be reproduced without permission from Festival Foods. We strongly encourage guests to review the ingredient lists of suggested products before purchasing to ensure they meet individual dietary needs. All products not available at all Festival locations.