BelGioioso Burrata is a must for your holiday party tray
Burrata is a fresh cheese that resembles a Fresh Mozzarella ball, but when split open, you'll find a rich-tasting soft filling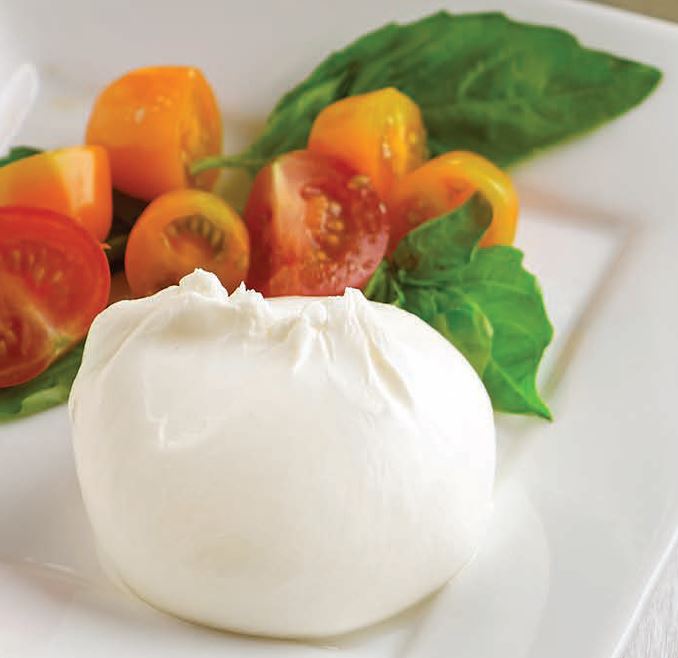 BelGioioso Burrata is made by carefully hand-forming a ball of Fresh Mozzarella around a delicious center of shreds of Mozzarella soaked in the freshest cream. This fresh cheese resembles a Fresh Mozzarella ball, but when split open, you will be delighted to discover a rich-tasting soft filling of fresh pieces of Mozzarella soaked in heavy cream.
Made to order from fresh milk gathered daily from local farmers, each ball is hand-formed and packaged in water to ensure maximum freshness while maintaining shelf life.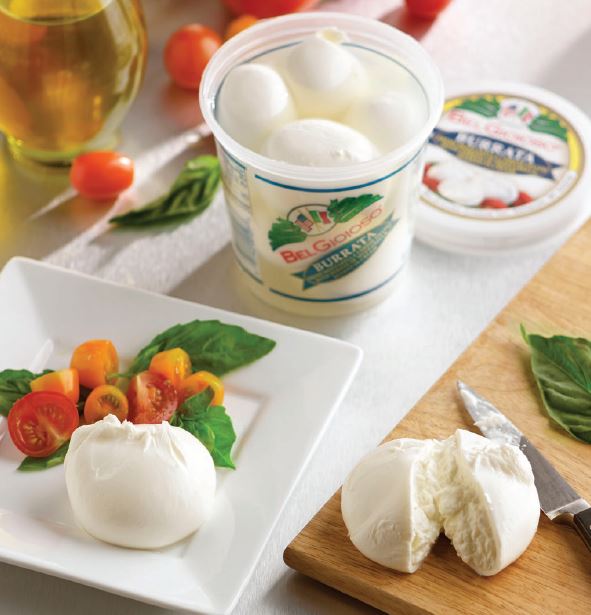 Serving Ideas
– Layer slices of Burrata onto crostini and top with sliced tomato and fresh basil.
– Drizzle with olive oil, season with salt and pepper, cut and serve on endive leaves for a fresh tasty appetizer.
– Pair with fresh grilled vegetables and cured meats for a tasty antipasto platter.
– Serve with fresh bread, roasted peppers and fried pancetta.
– Create a Caprese sandwich with Burrata, sliced Roma tomatoes, fresh basil, olive oil, salt and pepper.
– Pair with melon, grapes and light wine.