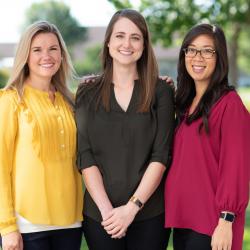 Bringing the Good™ with Organic Valley®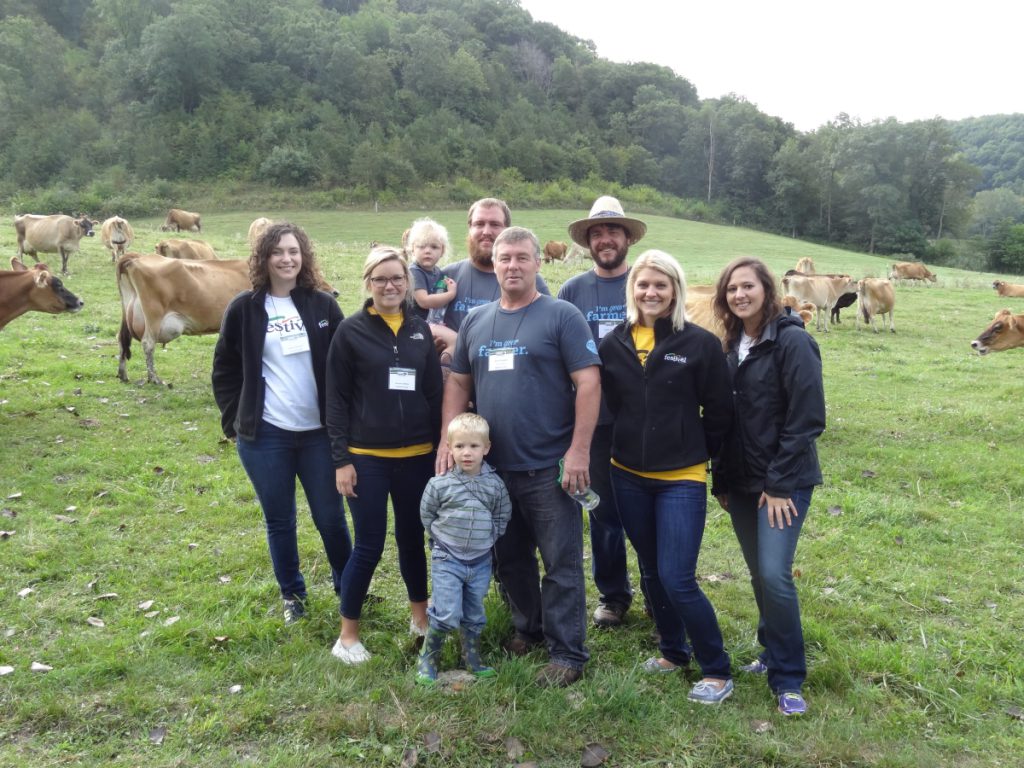 At Festival Foods, we consider ourselves a family. And because family is at the center of our business, we often seek out vendors with those same family values.  That's why we're so proud to feature brands like Organic Valley, which is a cooperative organization comprised of family farms.
Festival's dietitians were fortunate enough to visit Trussoni Farms in Western Wisconsin, which works with Organic Valley to "Bring the Good" with their various organic milk products.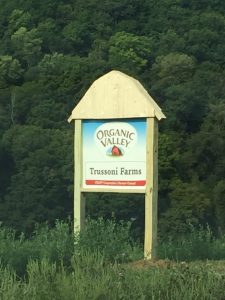 Along with family values, the Trussonis strongly believe happier and healthier cows that spend their days grazing in lush pastures and forages mean more delicious and higher quality products for us to enjoy.  In fact, this is a value shared by Organic Valley as a company. Visitors to the farm get to witness this first-hand as they walk through the pasture alongside some of the happiest cows in the state!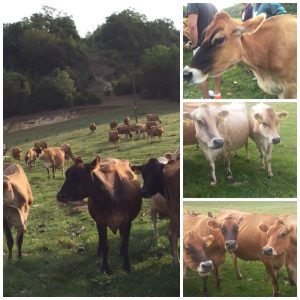 Why are these cows so happy? For starters, they spend their days foraging and grazing in a vast, grassy pasture in the area of the United States commonly referred to as "God's Country." This open, spacious environment minimizes stress for the cows and contributes to their calm, happy and friendly demeanor!
Because Organic Valley farmers have such great compassion and respect for the animals they raise, these cows often live out their lives (up to 14 years!) on the same farm. All the while, they are receiving fresh and clean food, air and water, and plenty of freedom to roam. Yes, life is pretty good if you're an Organic Valley cow!
And it is pretty clear that the farmers are just as happy to have the cows as a part of their family.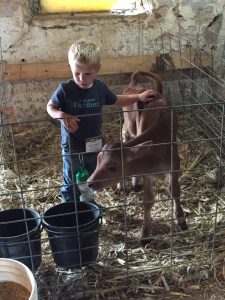 In addition to seeing the fields and barns where the cows spend their days, Nathan Trussoni showed us the milking parlor, where 18 cows at a time gather into stalls and about eight gallons of milk per cow are harvested by gentle vacuum-operated milking machines.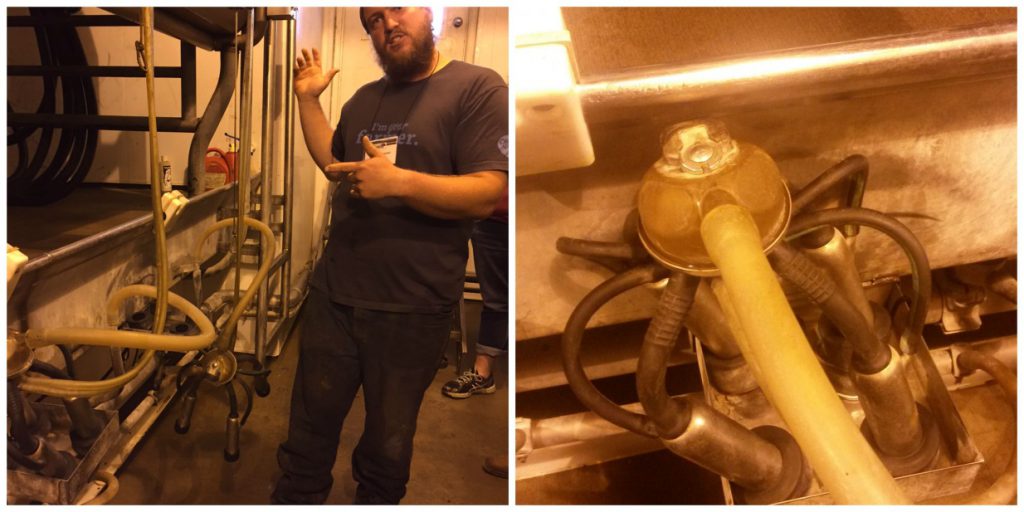 Dairy cows are just one facet of the Trussoni's work with Organic Valley. In fact, they originally started with a completely different species of livestock – chickens!
Arnie and Trama Trussoni make sure that these laying hens are given just as much love as their cow friends down the road. Raised cage-free and free range, these chickens spend their days in a large, well-ventilated coop, with several doors for outdoor access. Organic Valley requires their egg farmer-owners to provide 1.75 square feet per bird indoors and 5 square feet per bird outdoors. We were surprised to learn, however, that chickens prefer to stay indoors most of the time. (And with Wisconsin winters, we really can't blame them!)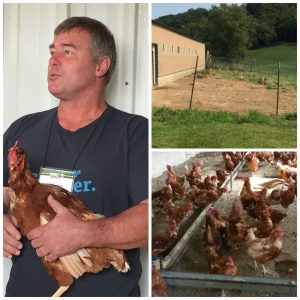 The chickens here lay brown eggs, which are collected on a conveyor belt, inspected, and stacked neatly into crates to be cooled and transferred to Organic Valley.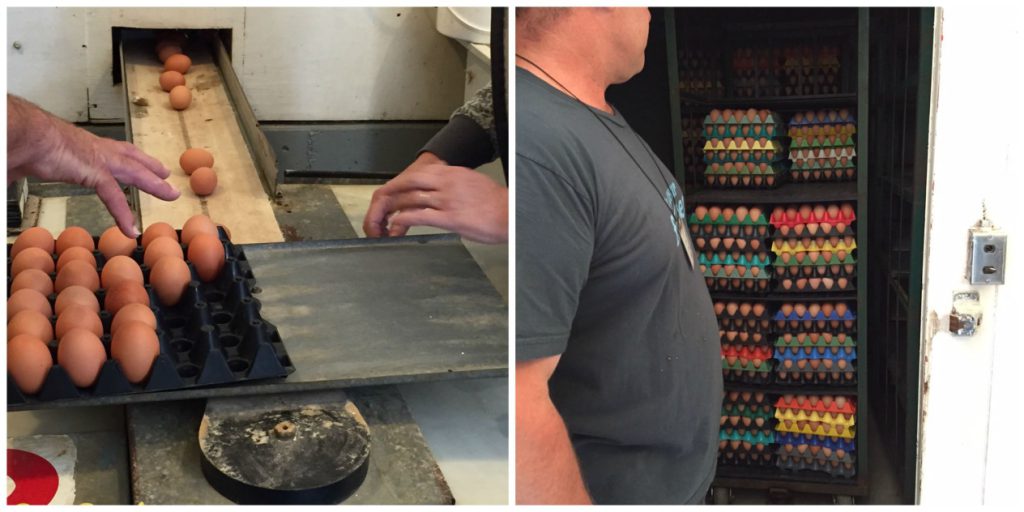 Last, but not least, we visited the produce field, run by Justin Trussoni. Justin relies on organic methods to protect his crops from pests, such as planting rows of sunflowers, and paying attention to insect populations to ensure balance between harmful and helpful creatures.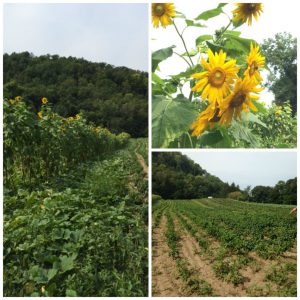 The fields also utilize a unique irrigation system, built by Justin, which minimizes labor and fossil fuel demands. Characteristic of the region, the produce fields are surrounded by towering bluffs.  One of these bluffs has a spring, which through a system of hoses and pipes irrigates rows of bell peppers, kale, rainbow chard, Brussels sprouts and squash. These fields are maintained most of the time by Justin himself and just one other person, which makes for long, yet tranquil days in "God's Country" farming organic produce.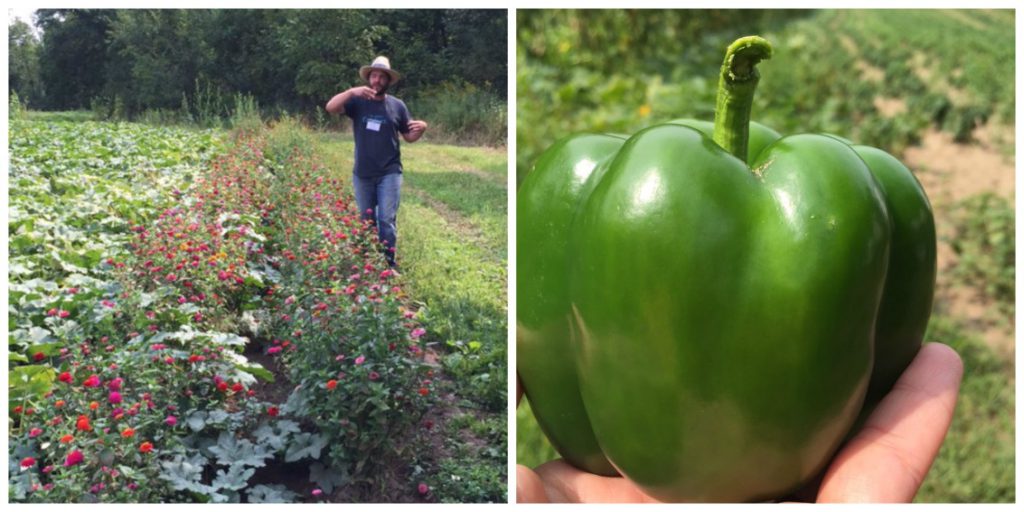 Trussoni Farms is just one example of how the families of Organic Valley work to "Bring the Good" every day with their quality products and passion for organic farming. Thank you to the Trussonis for being part of the Festival family!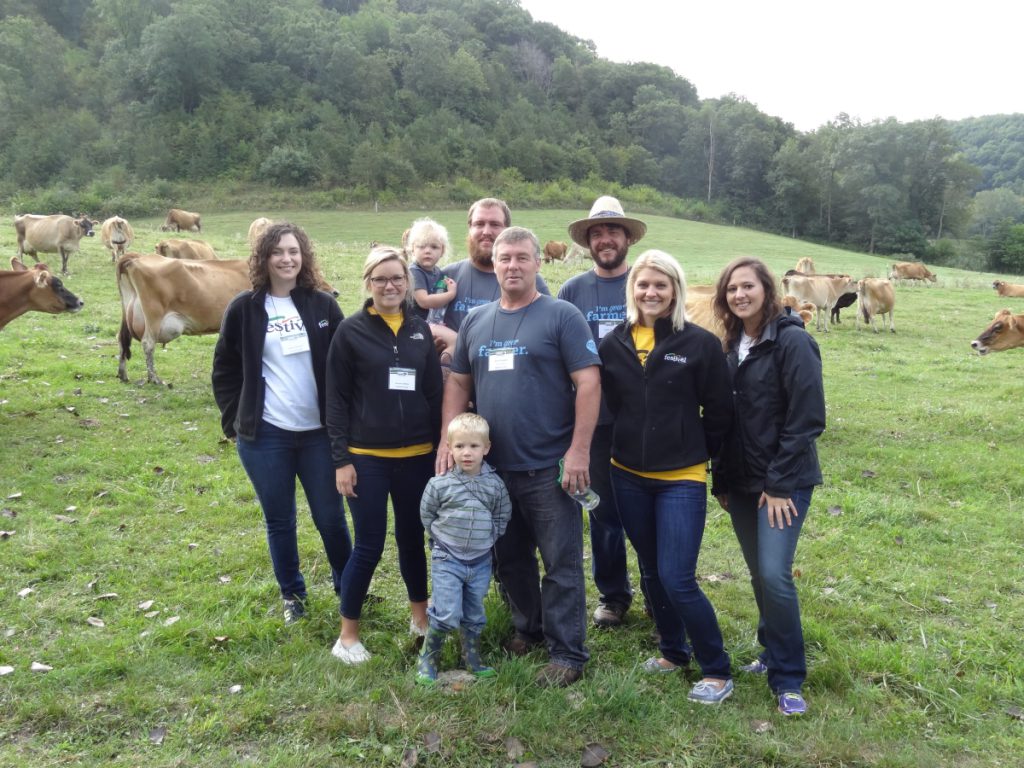 Festival's dietitians pictured with members of the Trussoni family at Trussoni Farms.