Big plans with Meb at Festival Foods before the Bellin Run
Running favorite Meb Keflezighi talks good snacking and meets with fans at Festival Foods on Green Bay's north side.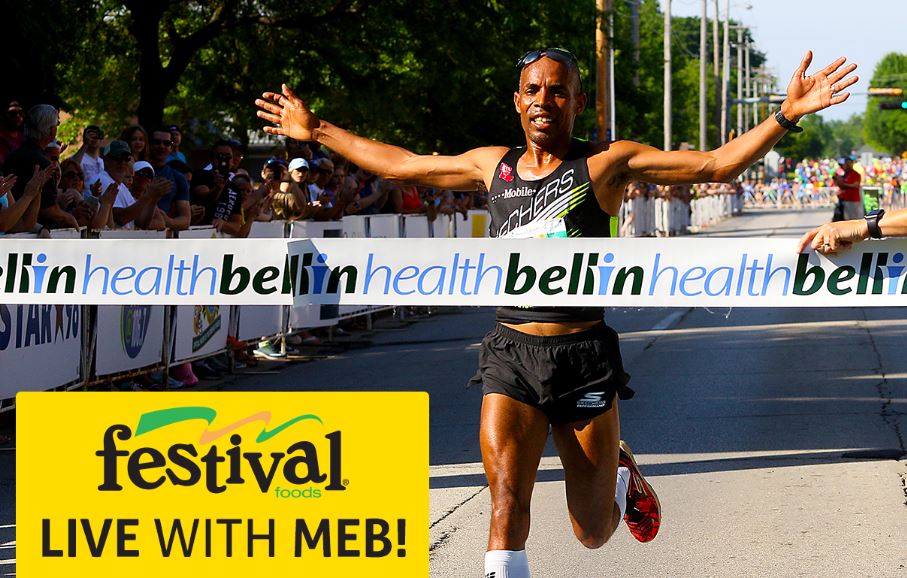 We're so pleased to again be a sponsor of this year's Bellin Run in Green Bay, which will host 16,000 participants for a 6.2 mile run or walk through a very picturesque part of the city.
It's especially exciting for us this year because on Friday, June 9, we'll be hosting Olympian and Boston Marathon winner Meb Keflezighi at our store on University Avenue on Green Bay's north side. Meb, who also won the New York City Marathon, is a decorated marathoner, perennial crowd favorite and defending Bellin Run champion.
At 11:30 a.m. on Friday, June 9, Meb will be at our store at 2430 University Avenue to chat with our colleagues as well as our friends from Bellin Health. At that time, the Bellin Run Facebook page will host a Live Q&A with Meb as he gives fans hints about his go-to foods for fueling for races and just staying fit.
At noon, he'll give a public presentation and question-and-answer session in the Community Room on the mezzanine level of our newest store in Green Bay. Both offerings are free and open to the public so come, hang out and then grab some of the "Meb-approved" goodies from our store on your way out.