Best baggers at Festival Foods
Summertime means grilling burgers, grabbing a cold beer and planning a cookout, right? For us at Festival Foods, it's also a great time to brush up on our expert bagging skills. You know: Our ability to pull together groceries at the end of the checkout lane in a way that protects the groceries you just purchased in a quick and efficient manner? Yes! That.
We'll host bagging contests at several of our stores throughout the state in an effort to get to the very best baggers we have in the company. And then that stellar team moves on to the state competition later this year in Milwaukee.
So come cheer on your favorite Festival Foods bagger at one of these competitions in August:
Onalaska from 9-11 a.m. on Tuesday, Aug. 2, with associates from our stores in Eau Claire, Holmen, Onalaska, Copeland, La Crosse-Village and Marshfield
De Pere from 9-11 a.m. on Wednesday, Aug. 3, with associates from both of our stores in the city of Green Bay as well as those in De Pere, Suamico, Manitowoc and Sheboygan.
Neenah from 1:30-3:30 p.m. on Wednesday, Aug. 3, with associates from Darboy, Appleton-Northland, Neenah, Oshkosh, Fond du Lac and Menasha.
Mount Pleasant from 1-3 p.m. on Thursday, Aug. 4, with associates from Somers, Mount Pleasant, Kenosha, Fort Atkinson, Madison, Janesville and Lakeside Sentry in Paddock Lake.
The National Grocers Association, in cooperation with wholesalers, retailers and state associations such as the Wisconsin Grocers Association, conducts the annual national "Best Bagger" Contest to highlight the importance of customer service. Because states are limited to one contestant in the national contest, Wisconsin holds an annual Great Wisconsin Bag-Off to determine the "Best Bagger" to represent the Badger State.
Check out the scene from last year's very fun state contest in Milwaukee:
As many of our guests know, there is an art to bagging groceries. In this contest, participants will be scored on speed, distribution of weight between bags, "proper bag building technique" as well as style, attitude and appearance. During each of the contests in our stores, six contestants with the highest overall score will advance to the second round of the competition. There will be a tie-breaker heat if needed.
Here was the scene at one of our preliminary contests last year:
We're very proud of our associates every day who pull together a wide variety of items for our guests near the end of their visit to one of our stores. Our bagging associates go through training and, just recently, one of our associates advanced all the way to the Best Bagger Championship in Las Vegas.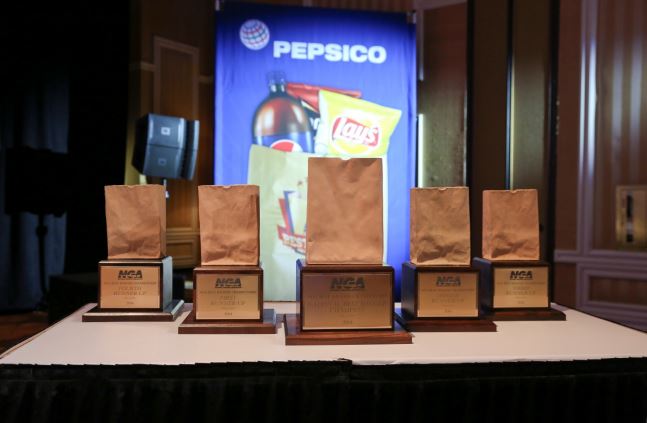 We can't wait to see what happens this year!