Best Bagger Championship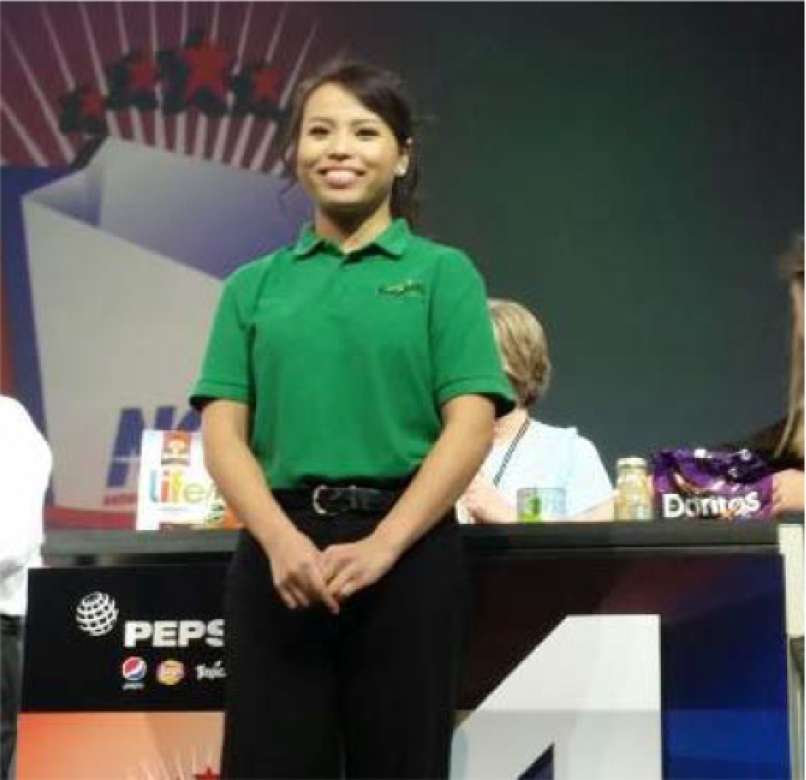 Mai on the competition stage.
Festival Foods expert bagger Mai Her came in fourth place in the Best Bagger Championship during this week's National Grocers Association conference in Las Vegas. By making it to the final round of the contest, Mai took home $1,000. The Sheboygan store bagger was the third person in Wisconsin Grocers Association history to make it to the final round of the national contest, said Cheryl Lytle, events director for the state grocers group who helped cheer on Mai with Festival Foods associates, including CEO Mark Skogen and Frank Abnet, vice president of store operations. "Mai did a great job representing Festival on a national stage," Frank said. "Her speed, smile and skills pushed her into the final round."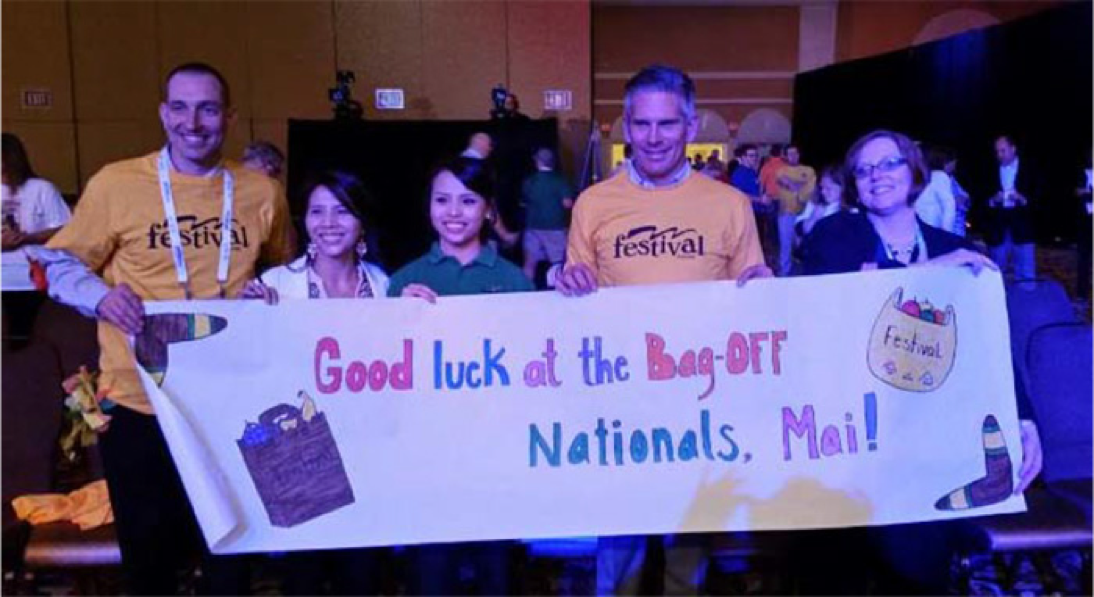 Frank and Mark were a part of the team who cheered on Mai during the contest.
David Tochinskiy, of Rosauers Supermarket, in Spokane, Washington, won the championship. Mai was among nearly 30 baggers from across the country who participated in the championship, which was held at the Mirage Hotel in Las Vegas. To get there, she beat out the in-state competition at the Great Wisconsin Bag-Off at the Innovation Expo in October. "We are so proud of her performance," Cheryl said. Food Network star, Duff Goldman, emceed the championship contest at The NGA Show. Contestants were judged on speed of bagging, proper bag-building technique, weight distribution in the bag, as well as style, attitude and appearance, according to a report by Business Wire.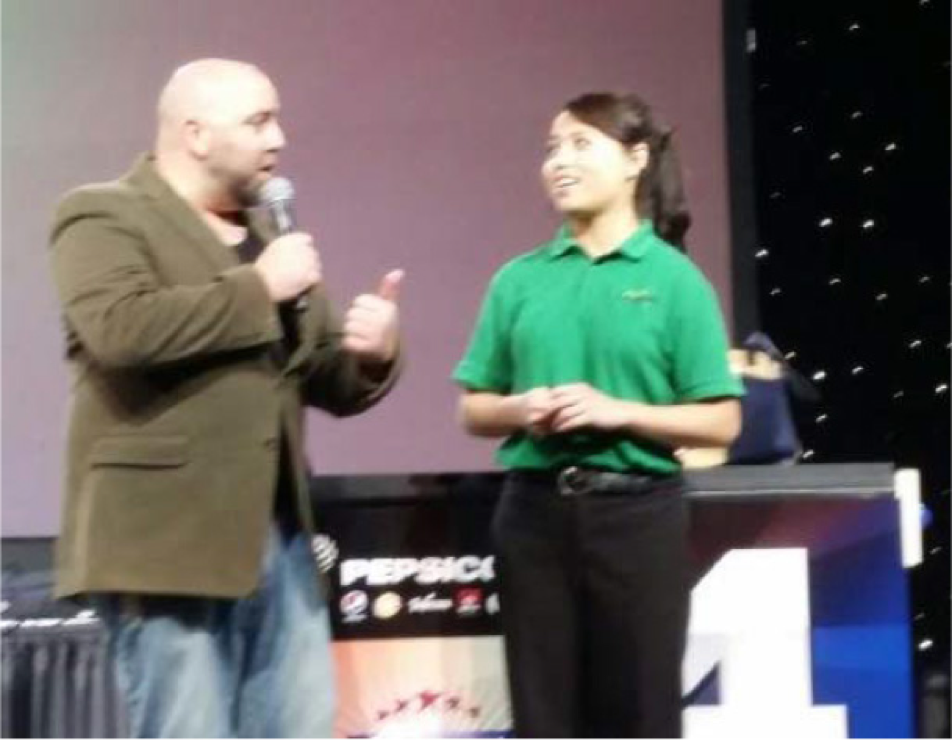 Mai with emcee and celebrity baker Duff Goldman.
Championship winner David took home the $10,000 grand prize and the "Golden Grocery Bag" trophy. Lucas Mealer of Kroger Supermarket in Jackson, Tennessee, took second place, which included a prize of $5,000. The third-place prize of $1,000 went to Zach Anderson of Lunds in Bloomington, Minnesota. The fifth place finisher, who also won $1,000, was Francis Cavattone III of Big Y Foods in Springfield, Massachusetts.