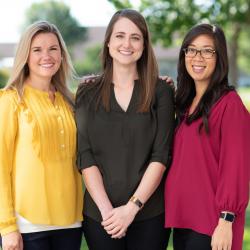 Amazing almonds: A homegrown, sustainable and nutritious snack
Did you know? More than 80 percent of the world's almonds are grown right here in the United States! Continue reading to learn more about amazing almonds – a homegrown, sustainable and nutritious snack.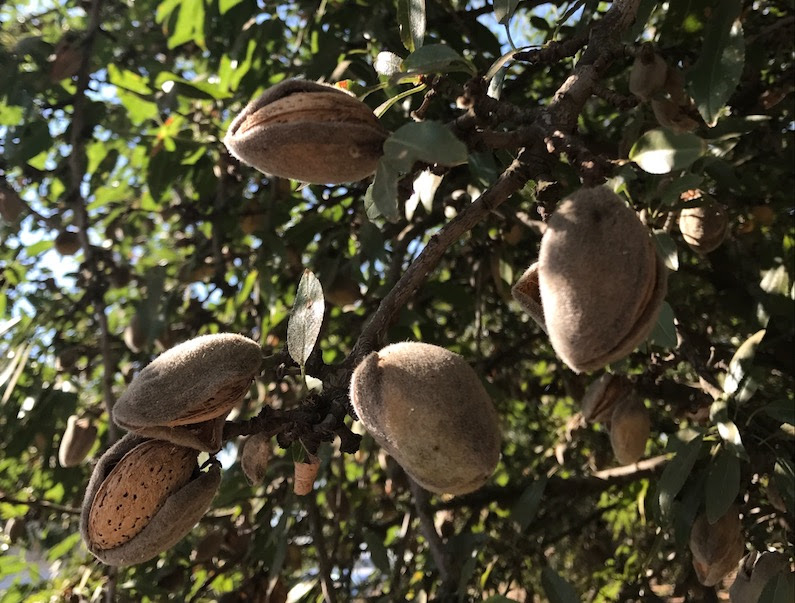 Did you know? More than 80 percent of the world's almonds are grown right here in the United States! Located about an hour east of San Francisco, California's Central Valley is home to over 6800 primarily family-owned almond orchards. The Mediterranean-like climate lends some of the world's best growing conditions for this nutritious fruit. In fact, this 500-mile region produces hundreds of millions of pounds of almonds each year, making this area of California the almond capital of the world!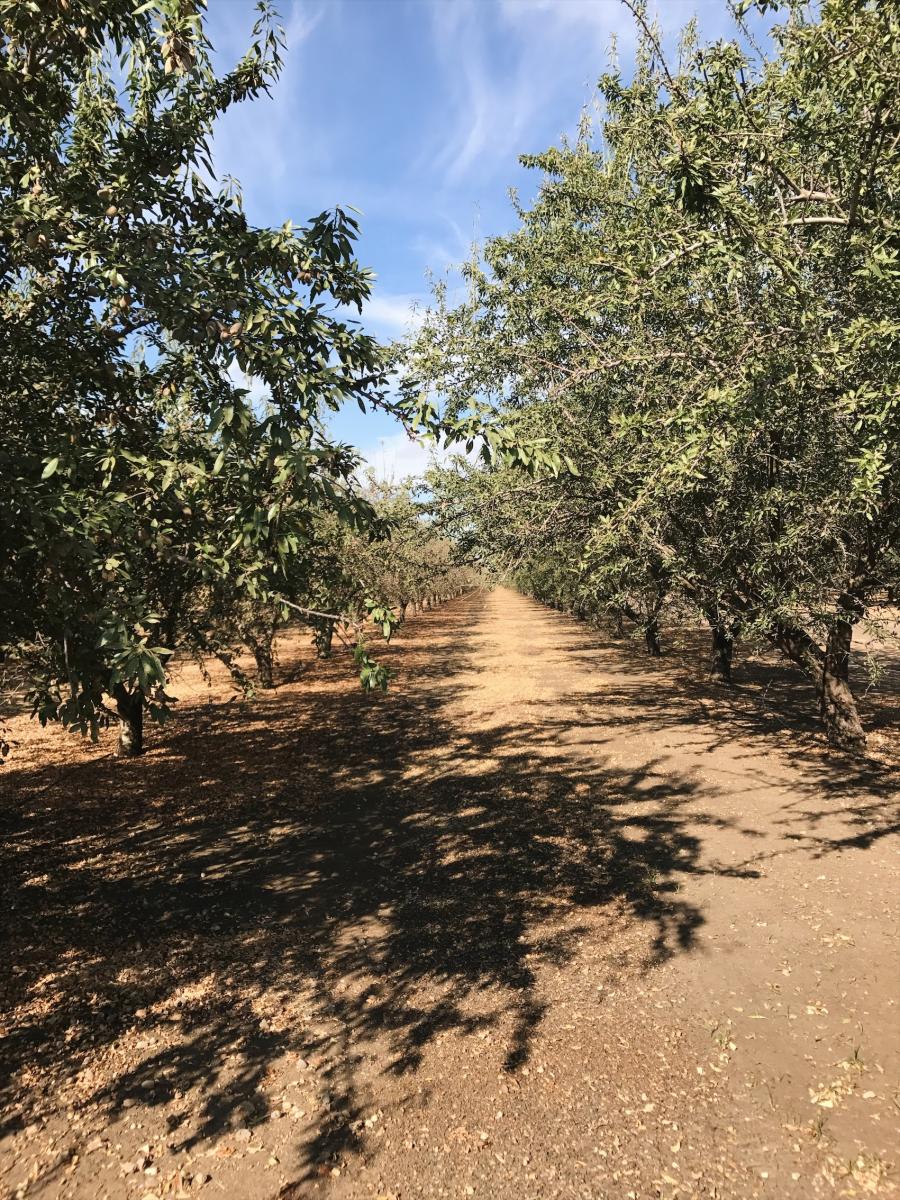 Thanks to California Almonds, I (Mealtime Mentor Emily) recently had the opportunity to visit Stewart & Jasper Orchard near Lodi, California to experience this year's almond harvest and share it with all of you.
Harvesting Almonds: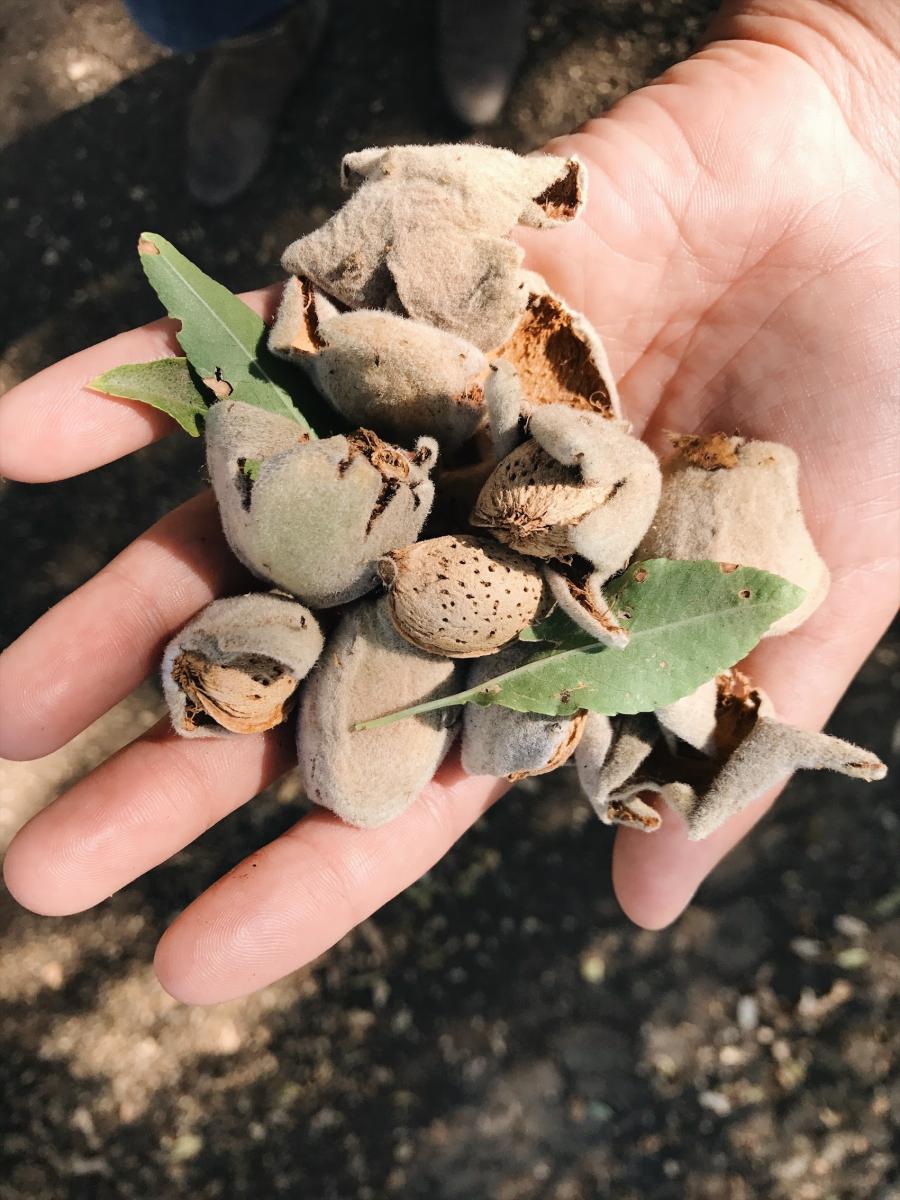 The almond harvest starts in August and runs through mid-October before the winter rains begin. Harvesting starts by mechanically shaking trees with a highly-specialized machine, aptly called "the shaker". The shaker knocks off all of the almond fruit from the tree in a matter of seconds. Check out Instagram to see it in action.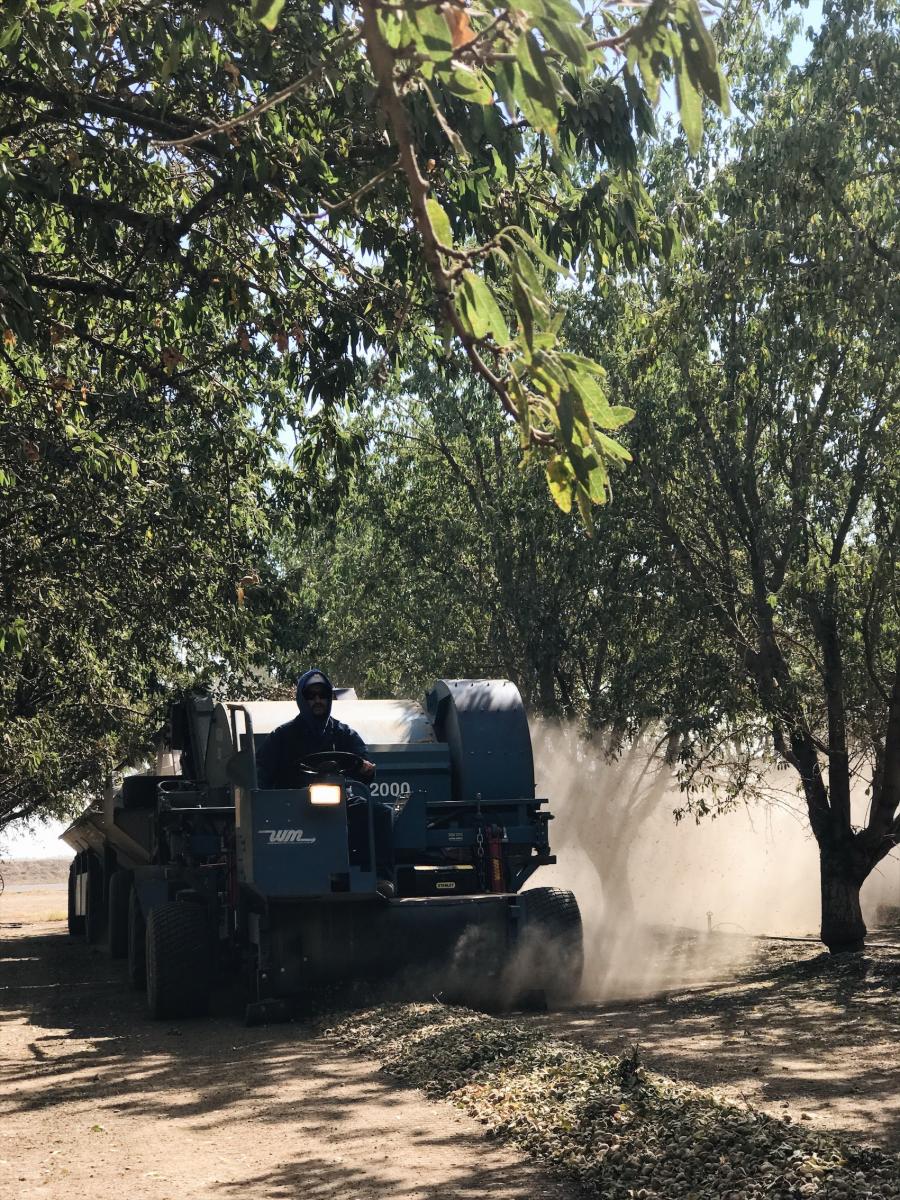 After allowing some time to dry out in the California heat, the almond fruit are then pushed into rows by "the sweeper" before being picked up by a machine and put into field carts. The almonds are then transported for processing and packaging.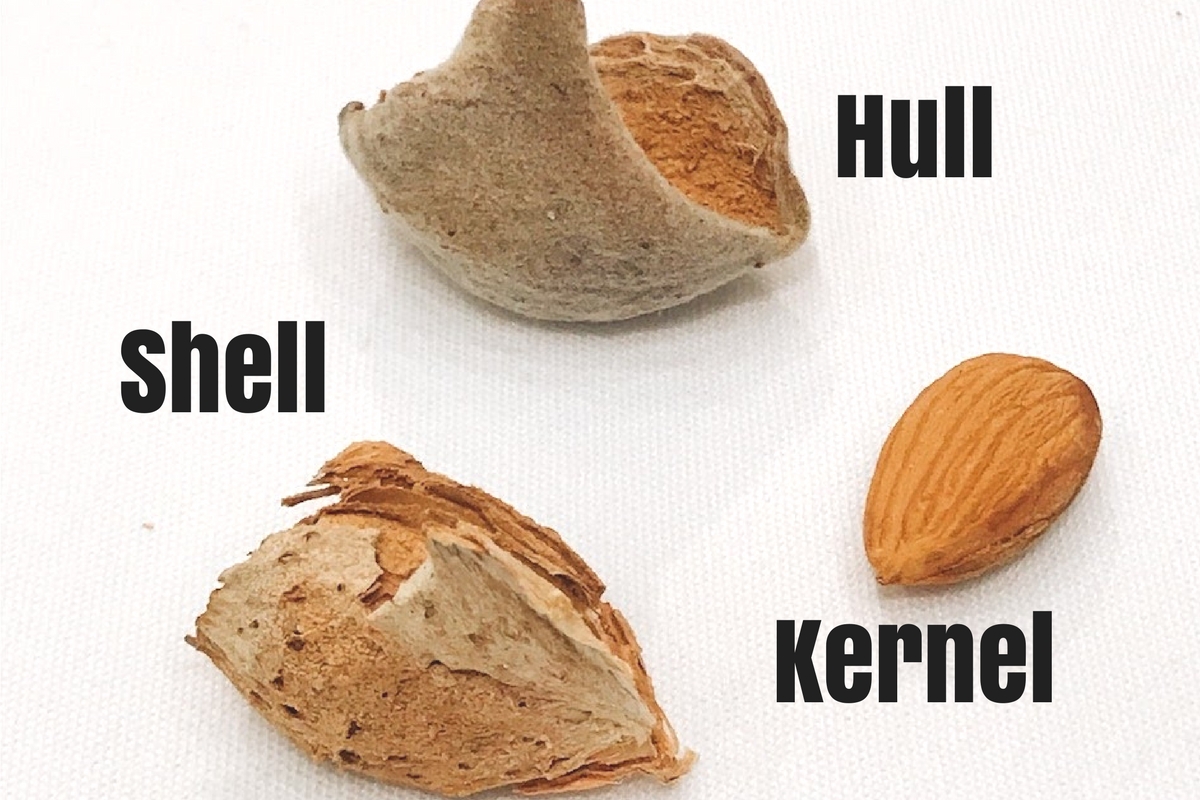 One of the most surprising things that I learned was that the entire almond fruit can be used! The soft outer hull is used to feed cows. The harder middle shell is used for cattle bedding. And of course, we enjoy the delicious and nutritious inner kernel.
Focus on Sustainability: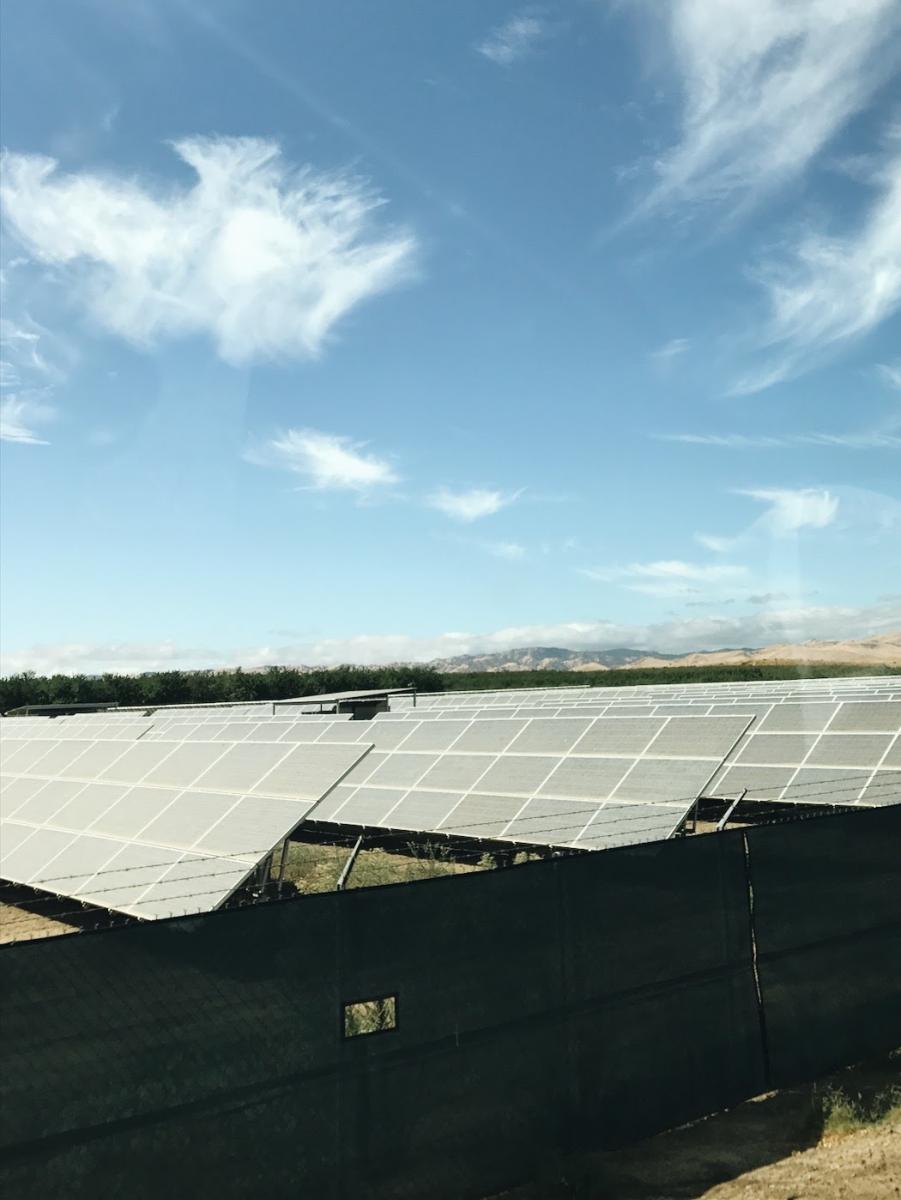 Sustainability is a priority for almond orchards across California. Growers are constantly looking for new methods and equipment to make the process for growing, harvesting and producing almonds more sustainable. For example, the Stewart & Jasper Orchard is able to meet 75% of their energy needs through onsite solar panels. Other orchards are capturing rain water during the wet winter months and using it to water their orchards, instead of tapping into finite ground water reserves, during the dry summer months.
Nutritious Choice: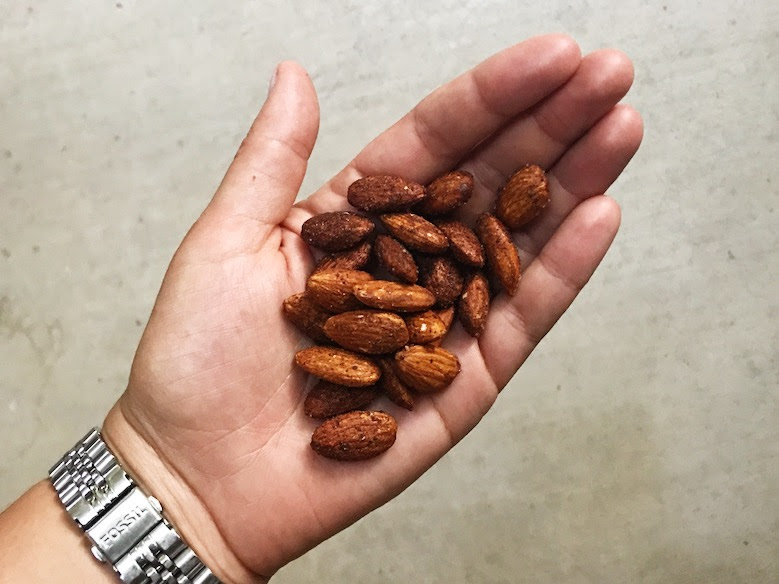 It's likely no surprise that we, Mealtime Mentors, love almonds because they're such a delicious and nutritious food. Almonds are packed with plant-based protein, fiber, healthy fats, vitamins and minerals. When it comes to portioning, just remember 1 – 2 – 3. Or, 1 serving equals 23 almonds.
Enjoy almonds on their own or in these delicious recipes:
Have a question about nutrition? Our Mealtime Mentors would love to help! Reach out at AskFestivalDietitians.com or find them on Facebook, Instagram, Pinterest and Twitter.
Disclosure: This trip was sponsored by California Almonds.
Disclaimer: The information provided here is intended for general information only. It is not intended as medical advice. Health information changes frequently as research constantly evolves. You should not rely on any information gathered here as a substitute for consultation with medical professionals. Information may not be reproduced without permission from Festival Foods. We strongly encourage guests to review the ingredient lists of suggested products before purchasing to ensure they meet individual dietary needs. All products not available at all Festival locations.