Festival Foods: Suddenly Seafood is simply delicious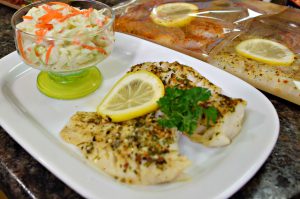 Leave it to the innovative minds at Festival Foods to come up with a new way to make a delicious seafood dinner. Cooking it in a specially made bag! We call it Suddenly Seafood. It's appropriately named because it takes only 2-4 minutes to make!
The new microwavable seafood cooking bags steam seafood, making a great-tasting meal.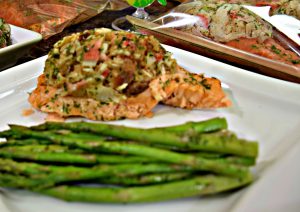 You can purchase the bags — with delicious seafood inside them, of course — at all of our locations. These products are not only tasty and easy to prepare, there is plenty of variety! We've got seven varieties in our stores: Center Cut Seasoned Salmon, Seaside Center Cut Salmon, Teriyaki Salmon Stir Fry, Fresh Flight Garlic Parmesan Cod, Fresh Flight Capresse Cod, Fresh Flight Citrus Grill Cod and Citrus Grill Black Tiger Shrimp. We also have Sensational Scallops, Tilapia and Asparagus Bundles as well as Fish Tacos!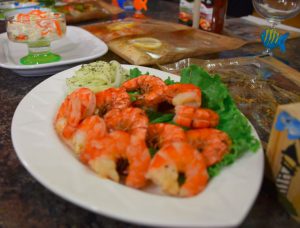 Our bags are BPA free and certified kosher. They're produced in Great Britain and have been sold around the world for a number of years and they are now available in the United States. The face layer of bags is made from heat resistant clear polyester (PET) film while the back layer is made from glassine paper laminate.
The bags can be frozen, but we encourage keeping them fresh whenever possible. If frozen, just double the cook time. You don't need to turn the bag during the cooking process or pierce the bag. Bags can go directly into a microwave or an oven when they're placed on a baking sheet or a microwave-safe dish. If the bags open, keep cooking them until they're finished. Let rest 1-2 minutes and serve.