7 food safety rules for your Thanksgiving feast
Thanksgiving is likely the largest meal you'll make all year and the pressure is on to deliver a great meal while entertaining guests. Here's how to avoid stress about food safety.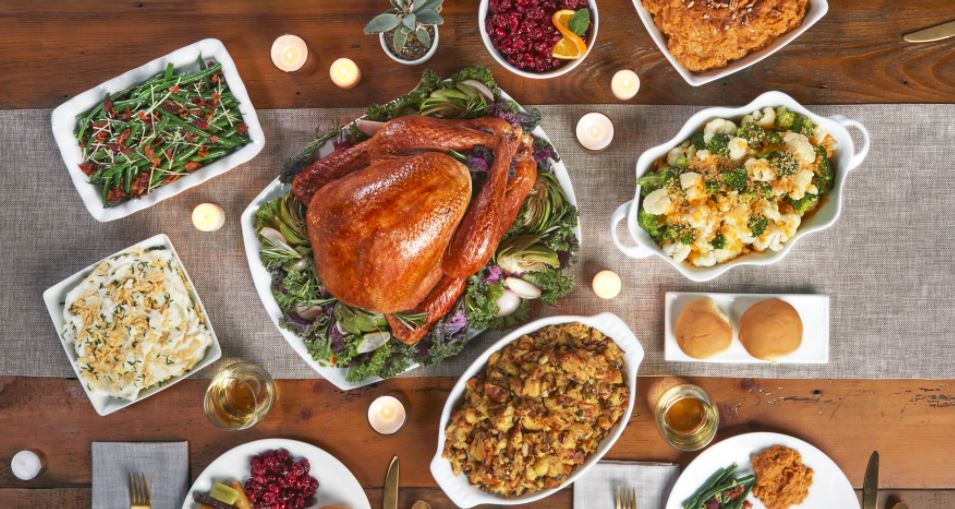 It's almost here! Thanksgiving is almost here! And with it comes the largest meal that many of us will prepare this year. There's enough stress to deliver a great meal and entertain guests, right? Why add worries about food safety? Follow these tips from Josh Frisque, Food Safety Specialist at Festival Foods, and you'll have a delicious and safe Turkey Day meal!
Wash your hands with soap and warm water before and after preparing food and before eating or drinking. Keeping your hands clean will go a long way toward making your meal safe and keeping you and your guests happy and healthy.
Keep foods separated. Separate raw items from fresh foods, including in your shopping cart and when they are bagged at your local Festival Foods. Always use separate cutting boards, plates and utensils for fresh foods and raw items. Discard any fresh food that has come in contact with raw items to avoid risking a foodborne illness.
Safely thaw your turkey. The recommended method for thawing a turkey is in the refrigerator. It takes 24 hours per 4-5 pounds of turkey to thaw. Avoid thawing your turkey by leaving it out on the counter. A turkey left out at room temperature will soon reach the temperature danger zone and bacteria will begin to grow.
Don't wash your turkey! The potentially harmful bacteria on the inside and outside of your turkey cannot be washed away and will spread to other surfaces in your kitchen via the splashing water. Proper cooking is the only way to destroy the bacteria so keep that bird out of your sink!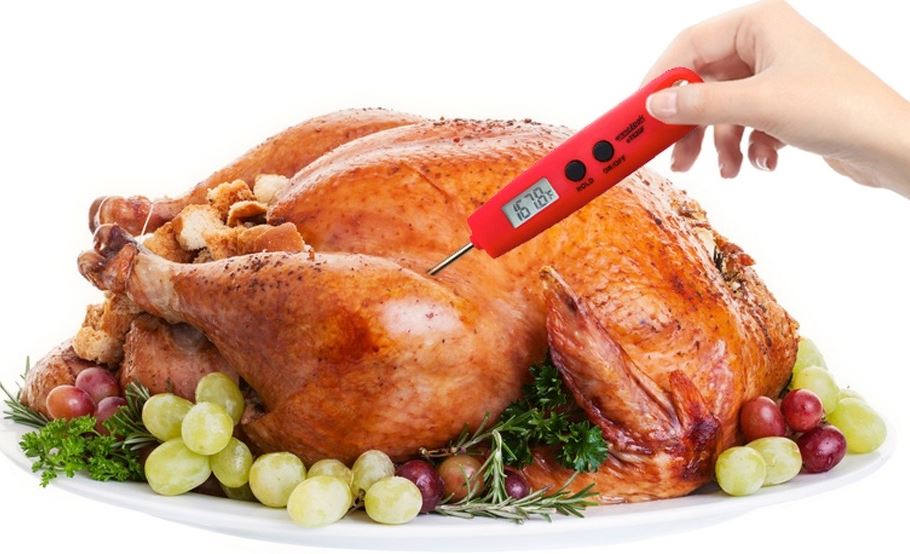 Cook thoroughly. Color and texture can't be used to reliably verify that meat or poultry has been fully cooked. Use a food thermometer to confirm that your turkey has reached an internal temperature of 165 degrees by probing the thickest part of the breast, the innermost part of the wing, and the innermost part of the thigh. Any stuffing cooked with your turkey must also reach 165 degrees.
Keep food out of the "danger zone." Bacteria can grow rapidly between 40 and 140 degrees so keep hot foods hot and cold foods cold. Use slow cookers, chafing dishes, or warming trays to keep hot dishes hot during your meal. Keep cold dishes in the refrigerator until you are ready to serve them and use ice trays if they are going to be out for longer than 2 hours.
Keep leftovers safe. What's a Thanksgiving meal without leftovers, right? Refrigerate or freeze dishes within 2 hours if they are not being kept hot or cold by the methods suggested above. Keep in mind the 2 hours includes travel time if you are sending guests home with food. Use a cooler and ice or refrigerate the food for them if necessary. Slice turkey meat into small pieces and use multiple shallow containers for leftovers so that the food can cool quickly. Remember to reheat all leftovers to 165 degrees!