5 ways to do Wisconsin cheese via Festival Foods
As a company grown, and based, in Wisconsin, you may be able to guess that we really dig cheese from the Badger state. Here's a few suggestions on the best ways to do Wisconsin cheese.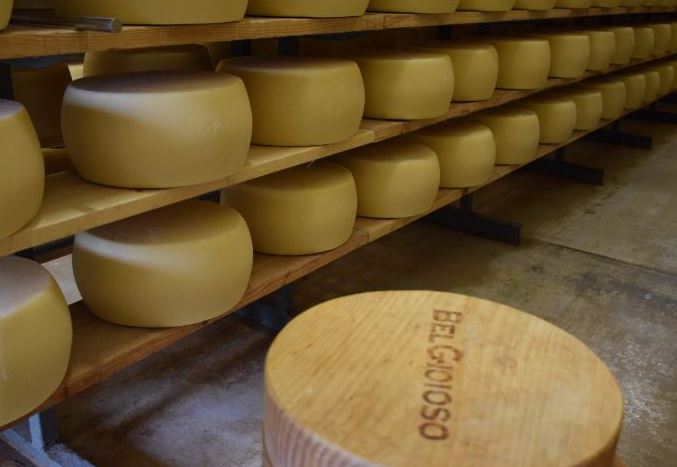 Hopefully, you already know that Festival Foods is based in Wisconsin and our workforce, along with our leadership team, are all in the Badger state.
As you might have heard, we dig all things local — from the freshly brewed beer in our Wine & Spirits Department to the farm fresh fruits and vegetables in our Produce Department to the cheese made right here in Wisconsin.
Of course cheese is great by itself, but we've got a 5 recipes to help you take your cheese game to the next level.
1. Blue cheese stuffed dates via Belgioioso: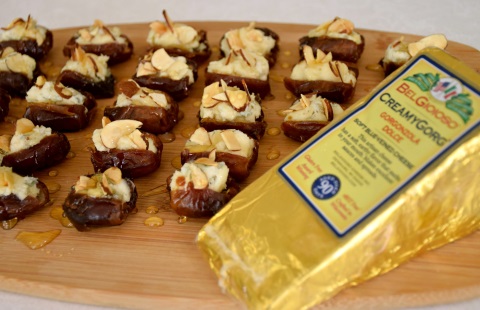 Ingredients
12 dates, pitted
2 oz. semi firm blue cheese, preferably Gorgonzola
1 Tbsp. sliced almonds, toasted
Honey, for drizzling
Balsamic glaze, for drizzling (optional)
Directions
Using a sharp paring knife cut a slit into each date (remove pits, if needed); stuff with blue cheese. Arrange on a serving platter and sprinkle the almonds on top. Drizzle with honey and balsamic glaze (optional)
2. Citrus Ginger BellaVitano Grilled Shrimp Tacos via Sartori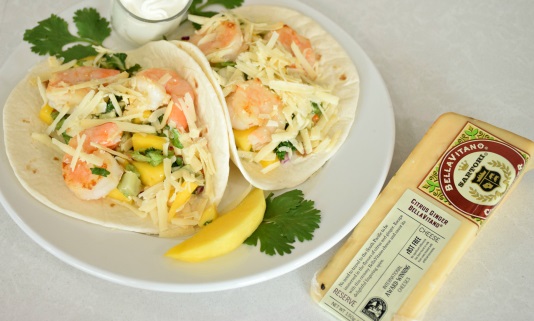 Ingredients:
1 wedge of Citrus Ginger BellaVitano®, shredded
1 bottle citrus ginger salad dressing
1 lb. medium shrimp, raw (peeled)
1 package Asian-style slaw (cabbage, carrot, celery, etc.)
1/2 cup mango, small diced
2 tsp. cilantro, sliced
Salt and pepper, to taste
8 flour taco-sized tortillas
Sour cream
Directions:
Marinade shrimp for 30 minutes in the salad dressing, reserving enough dressing for the slaw (about 1/3 cup).
Combine the slaw, mango and cilantro.
Dress with the remaining dressing and season to taste.
Remove shrimp from the marinade,
Season and grill over medium-high heat until cooked through.
Toss tortillas on the grill for a minute or two to heat.
Assemble tacos by layering tortilla, shrimp, slaw, Citrus Ginger BellaVitano® and sour cream.
3. Summer Peach with Basil & Cheddar Muffins with Wisconsin Grader's Reserve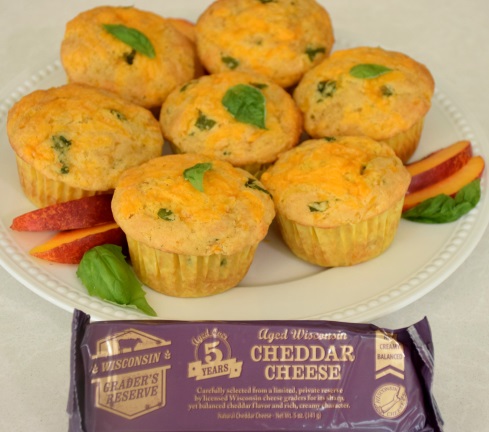 Ingredients
4 fresh peaches cut into ½ inch pieces
4 tsp. finely minced fresh basil
1 Tbsp. brown sugar
1-1/2 cup all-purpose flour
1-1/2 tsp. baking powder
½ tsp. baking soda
½ tsp. salt
1 cup shredded 5 year aged Wisconsin Grader's Reserve cheddar
½ cup butter, room temperature
7 Tbsp. brown sugar
2 eggs, room temperature
¼ cup shredded 5 year aged Wisconsin Graters Reserve cheddar
Directions
Preheat oven to 350°F. Grease 12 muffin cups or line with paper liners.
Mix peaches, basil, and 1 Tbsp. brown sugar in a bowl; let sit until sugar dissolves, about 15 minutes.
Sift flour, baking powder, baking soda, and salt together in a large bowl. Mix 1 cup cheddar cheese into flour mixture.
Beat butter and 7 Tbsp. brown sugar in a bowl with an electric mixer until smooth and creamy. Add eggs, one at a time, until just combined; gently fold in peaches. Mix flour mixture, a little at time, into peach mixture until batter is just combined.
Spoon batter into the prepared muffin cups. Sprinkle 1/4 cup cheddar cheese over batter.
Bake in the preheated oven until a toothpick inserted in the middle of a muffin comes out clean, about 25 minutes.
Note: It is essential to use ripe, juicy peaches; otherwise you may need to add up to ¼ cup milk to the batter if mixture is too dry. You may substitute 2 cups of diced frozen peaches for the fresh peaches.
4. Lemon Cheesecake with Belgioioso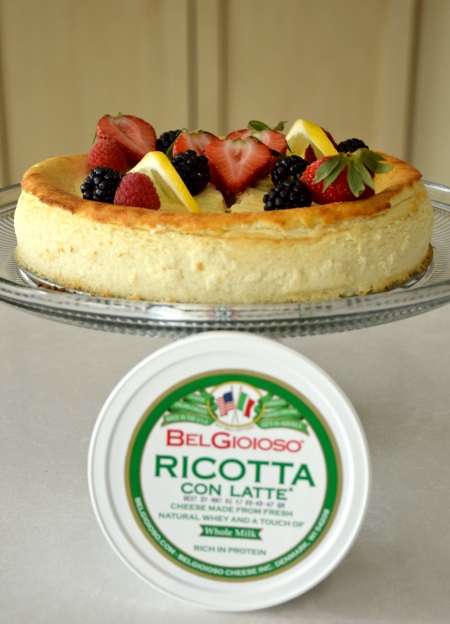 Ingredients
2 cups (16 oz.) part-skim Wisconsin ricotta cheese
2 (8 oz.) packages Wisconsin cream cheese, softened
4 eggs
1 cup buttermilk
1/2 cup sugar
2 Tbsp. cornstarch
2 tsp. vanilla extract
1/4 tsp. salt
Juice and grated rind of 1 small lemon
Directions
Heat oven to 375°F. In a large bowl, beat the cheeses until smooth. Add the eggs one at a time, beating well after each addition. Add the remaining ingredients. Beat until smooth. Pour into a lightly buttered 9-inch springform pan. Bake for one hour. Cool completely. Top with berries and lemon rind.
5. Raspberry BellaVitano Grilled Chicken Salad via Sartori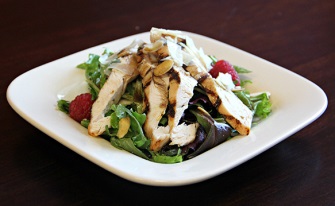 Ingredients
1 wedge of Raspberry BellaVitano®, shredded
1 tsp. honey
1/2 tsp. Dijon mustard
1/2 tsp. garlic, minced
1/3 cup extra-virgin olive oil
1/8 cup balsamic vinegar
Salt & pepper, to taste
2 1/2 cups mixed greens
1/2 cup sliced almonds, toasted
1 package raspberries
3 skinless chicken breasts, grilled and sliced
Directions:
Whisk honey, mustard, garlic, vinegar and seasonings in a small bowl. In a slow, steady stream, whisk in the olive oil.
Toss the greens, almonds, raspberries and chicken with the vinaigrette.
Top the salad with a showering of shaved Raspberry BellaVitano®