3 ways to enjoy first-of-the-season Alaskan Halibut
Bake it, broil it or pan sear it! First-of-the-season Alaskan Halibut is downright delicious.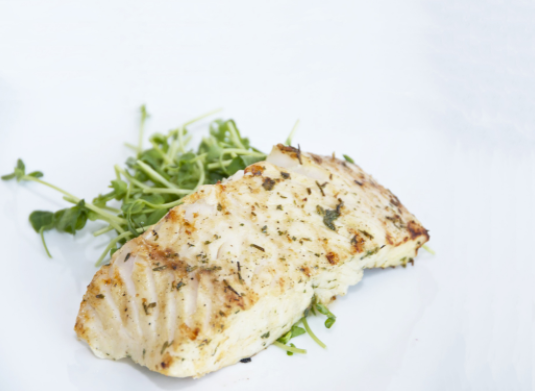 Alaskan halibut has a firm, meaty flesh with a very distinctive, creamy flavor that's comparable to cod, haddock or tilapia. Halibut is a very versatile fish as its meaty flesh can hold up well to many different cooking methods, but it can dry out quickly if overcooked.
Three ways you could cook it at home:
Bake it in a dish that has been greased or lined with foil. Brush fish with a generous amount of oil or butter and seasonings. Bake at 400 for about 10 minutes and baste with additional oil or butter halfway through.
Pan sear it in a pan with 2 tablespoons of oil over medium high heat for 5 to 7 minutes per side. Add 2 tablespoons of oil after flipping the fish. When it's ready, the skin will be crisp and the flesh will be firm.
Grill it or broil it using medium high heat settings. Brush the fish with oil and grill or broil it skin side up for 6 to 8 minutes per side or 10 minutes per 1 inch of thickness.
Alaskan halibut goes well with just about any herbs or spices. A tasty marinade can be made with lemon and lime juice, parsley, pepper, oil and other desired seasonings.
It's great with roasted asparagus and lemon basil angel hair pasta. Wine pairing? Chardonnay!