3 ways to deliciously celebrate Ribfest
Game Day ribs are great in the oven, in the crock pot or on the grill. Here's how …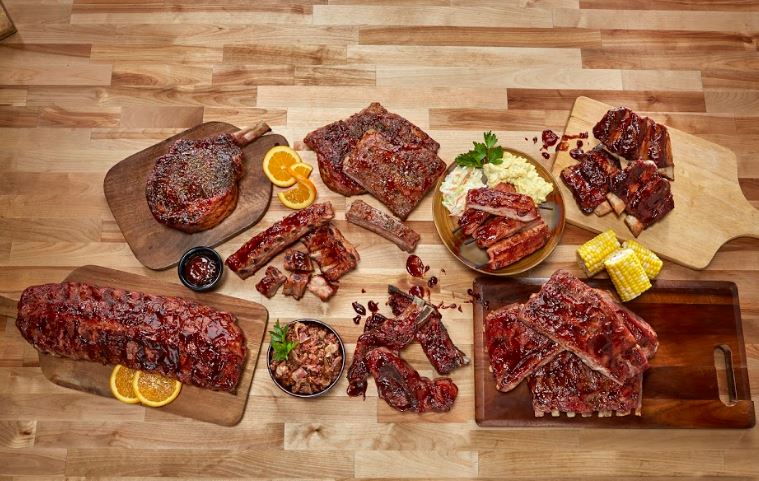 Game day ribs from our Meat Department taste great regardless of whether you make them in the oven, in the crock pot or on the grill. Here's how …
In the oven:
– Bake at 250 for 3 hours, adding sauce the last hour.
On the grill (adapted from all recipes):
– Heat one side of a gas grill to 300
– Fill a small metal can or container with water. Cover with aluminum foil; make several slits in the foil with a knife. Place on the preheated side of the grill.
– Place ribs bone-side up on the unheated side of the grill; close grill. Cook for 1 1/2 hours. Flip ribs and continue cooking until rib meat shrinks back from the bones, another 1 1/2 hours.
In the crock pot (from Swift Premium):
Ingredients:
One rack of St. Louis Style Pork Spare ribs (3 1/2 to 4 pounds)
1/4 cup packed brown sugar
1 teaspoon chili powder
1 teaspoon dried oregano leaves
1 teaspoon ground cumin
1 teaspoon ground black pepper
1/2 teaspoon garlic salt
1 small yellow onion, sliced and separated into rings
3/4 cup apple juice or cider
1 cup bottled barbecue sauce
Cooking Directions:
Pat ribs slightly dry with paper towels. Combine brown sugar, chili powder, oregano, cumin, pepper, and garlic salt; rub on both sides of ribs. Cut ribs into 4-inch pieces. Layer pieces with onion in a 4- to 6-quart electric slow cooker, with thicker pieces on bottom.
Pour apple juice over ribs. Cover; slow-cook on LOW for 4 to 5 hours or until tender.
Discard liquid and onion from slow cooker. Generously brush ribs with sauce; return to slow cooker. Pour remaining sauce over ribs. Cover; slow-cook on LOW for 1 hour.