3 of our favorite drinks for your summertime soiree
Summertime parties give us an opportunity to celebrate fun, friends and frozen drinks! 3 of our favorites.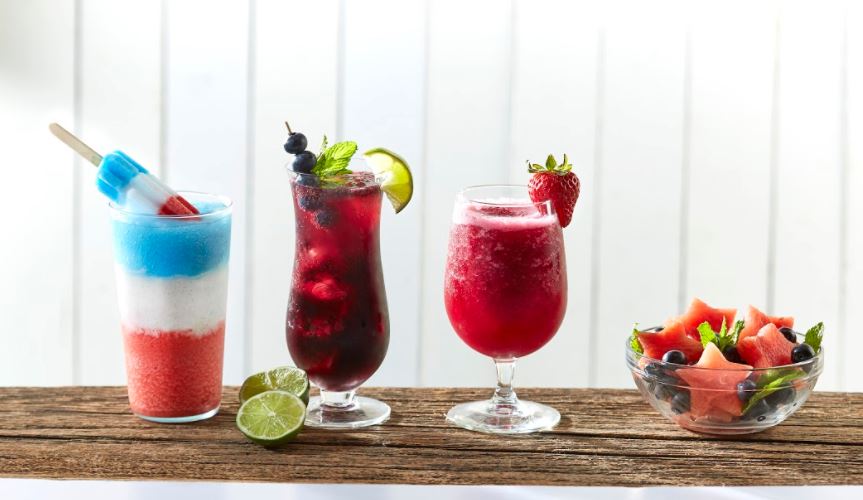 Summertime weather is perfect for sipping cocktails, we think. And we're excited to talking about a few of our favorites, including the classic daiquiri, the go-to margarita and an amazing drink called the Maker's Mint Sour.
We'll be showing you some trade secrets to building the perfect summer cocktail with our friends at Badger Liquor. Be sure to tune into our Facebook Live at 3 p.m. CST on Thursday, July 19, which is National Daiquiri Day. We'll be hosting mixologist Nick, who will walk us through a few go-to summer cocktail recipes.
What's that? You're just so excited and you can't wait to try some fun summer-y drink recipes? We've got you covered! Check out few recipes below that will bring a little color — of the red, white and blue variety — to your warm weather gathering.
Bomb pops
What you need:
UV Cherry vodka
Cherry syrup
Coconut vodka
Cream of coconut
Uv blue vodka
Vanilla ice cream
Top with a bomb pop
How to make it is online here.
Frose (Get it? Frozen rose!)

Bottle of dry rose (Freeze in ice cubes 12 hours before)
Strawberries for blending + garnish
Sugar
Vodka (can use red from bombopops)
Grenadine
How to make it is online here.
Blueberry Mojito

Blueberries
Limes
Mint
Soda
Ice cubes
Rum
Sugar
How to make it with maple sugar instead of sugar is online here.