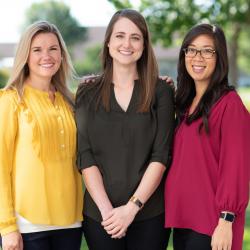 20 Minute Meals: Easy Garden Skillet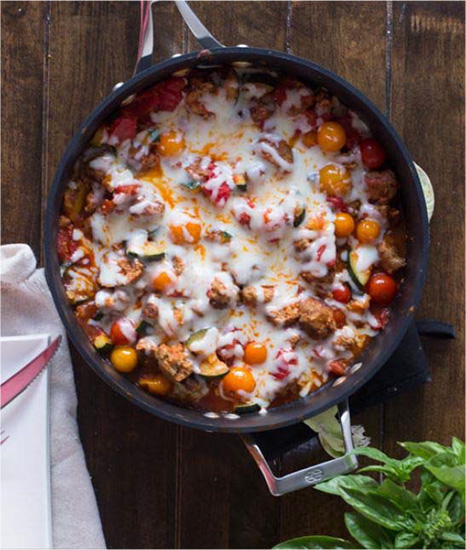 It's that time of year when vegetable gardens, farmers markets and produce departments are booming with fresh veggies! Festival's produce department, with so many fresh veggies to choose from, is especially great for those of us without vegetable gardens at home. This week, I have a fabulous recipe that uses a lot of those wonderful ripe tomatoes, zucchini and basil, and combines them with melty mozzarella and turkey meatballs for a fresh, quick skillet meal! (We all love skillet meals, right?!) You can make your own homemade meatballs for this dish, but I decided to use cook up some frozen turkey meatballs and add them to the mix. This easy recipe tastes like summer to me! Try it out, folks!
20 Minute Meals:
Easy Garden Skillet
Recipe and photo adapted from Oh, Sweet Basil
Ingredients:
2 Tbsp. olive oil
1 small to medium zucchini, chopped
Salt and pepper, to taste
6 turkey meatballs, cooked and chopped (optional)
¾ cup grape or cherry tomatoes
1 heirloom tomato, chopped
⅓ cup marinara sauce
¾ cup shredded mozzarella cheese
¼ cup fresh basil, chopped (optional)
Directions:
Drizzle olive oil in a skillet and heat to medium heat. Add the zucchini and sprinkle with salt and pepper. Sauté for one minute and add the meatballs, tomatoes and sauce. Cook until the tomatoes are big and bursting, zucchini is tender, about 5 to 7 minutes. Sprinkle with cheese and cover until melted, about 1 to 2 minutes.
Serve with fresh basil and more salt and pepper if needed.
Yield: 4 Servings *Per Serving: Calories 220, Total Fat 16g (Saturated 4.5g, Trans 0g), Cholesterol 30mg, Sodium 300mg, Total Carbohydrate 6g (Dietary Fiber 1g, Sugars 2g), Protein 15g, Vitamin A 15%, Vitamin C 15%, Calcium 15%, Iron 6% * Nutritional values are an approximation. Actual nutritional values may vary due to preparation techniques, variations related to suppliers, regional and seasonal differences, or rounding.
Brittany Nikolich is a Registered Dietitian Nutritionist (RDN) with Festival Foods and is certified by the State of Wisconsin.