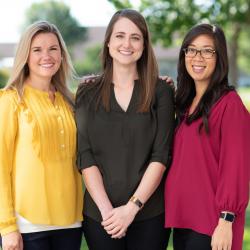 Chicken Tortilla Pie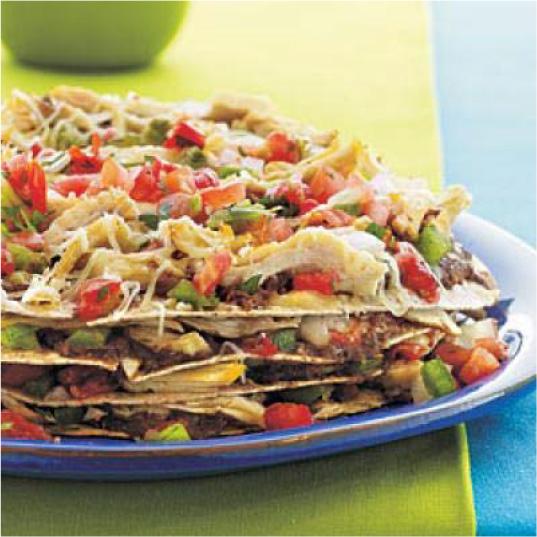 We all love Mexican food, right? But, sometimes we get bored with the usual tacos and enchiladas. This recipe is sure to spice things up. We're taking the traditional Mexican ingredients and turning them into a super-fun creation! This Chicken Tortilla Pie is layers of hearty corn tortillas, tender chicken, spicy salsa and ooey-gooey cheese baked to perfection. Now that is my kind of pie!
Chicken Tortilla Pie
Recipe Adapted and Photo from Cooking Light
Ingredients:
Cooking spray
1 cup fat free refried black beans
6 (8-inch) corn tortillas
2 cups cooked chicken breast, chopped
½ cup fresh salsa
½ cup Monterey jack cheese
Optional toppings: Greek yogurt, green onion, cilantro, avocado
Directions:
Preheat oven to 450F. Coat pie pan with cooking spray.
Spread half refried black beans over each tortilla. Lay 3 tortillas in pie pan and top with half of the chicken, salsa and cheese. Stack the next 3 tortillas on and layer with remaining chicken, salsa and cheese.
Bake for 10-20 minutes or until thoroughly heated and cheese melts. Cut pie into 4 wedges. Serve with Greek yogurt and other toppings, if desired.
Yield: 4 servings
*Per Serving: Calories 380, Total Fat 12g (Saturated 5g, Trans 0g), Cholesterol 90mg, Sodium 680mg, Total Carbohydrate 32g (Dietary Fiber 7g, Sugars 4g), Protein 35g, Vitamin A 8%, Vitamin C 20%, Calcium 6%, Iron 10%
*Nutritional values are an approximation. Actual nutritional values may vary due to preparation techniques, variations related to suppliers, regional and seasonal differences, or rounding.
Have a question about nutrition? Our Mealtime Mentors would love to help! Reach out at AskFestivalDietitians.com or find them on Facebook, Instagram and Twitter.

Disclaimer: The information provided here is intended for general information only. It is not intended as medical advice. Health information changes frequently as research constantly evolves. You should not rely on any information gathered here as a substitute for consultation with medical professionals. Information may not be reproduced without permission from Festival Foods. We strongly encourage guests to review the ingredient lists of suggested products before purchasing to ensure they meet individual dietary needs. All products not available at all Festival locations.